Upcoming Events
There are no upcoming events at this time.
Marathons
Marathon // Europe // Germany // October
10/11/2020 // Munich, Germany // $91.00
ABOUT GENERALI MÜNCHEN MARATHON
The cityscape of the home of Munich Marathon is characterized by centuries-old buildings and numerous museums. The Bavarian capital is known for the annual Oktoberfest and it's sportiness. In the old town on the central Marienplatz there are landmarks such as the neo-Gothic New Town Hall, whose popular carillon plays melodies and stories from the 16th century.
The city of München Marathon is a natural habitat of Mediterranean-style street cafes, highbrow art and high-tech industry, Germany's unofficial southern capital is a flourishing success story that revels in its own contradictions. If you're looking for Alpine clichés, they're all here, but the Bavarian metropolis has many an unexpected sides to be discovered.
With that being said, the Munich Marathon is the place to be!!
Whoever has competed in one of the editions of München Marathon knows that tingling sensation. The concentration and tension of the runners is tangible; only subsiding when the starter's pistol finally sounds and your sightseeing tour through Munich starts right away.
Be part of the GENERALI MÜNCHEN MARATHON!
MAP OF COURSE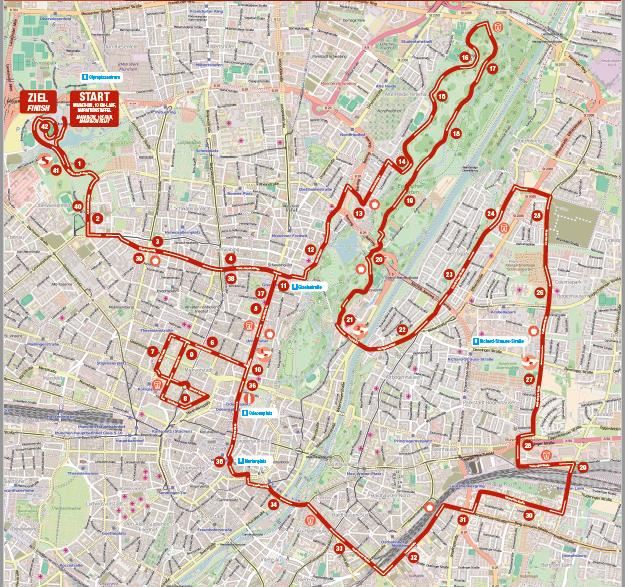 RACE LOCATION