The rain cleared and the sun shone down in Newport for the homecoming celebration held in honour of Sharlene Mawdsley. Accompanied by hoards of cheering children and showing no signs of fatigue, she walked down to the packed pitch at the local boys school, then took time to shake every hand, sign every autograph and pose for every selfie.
It was clear how dear she is held in the hearts of the people here and she was positively glowing.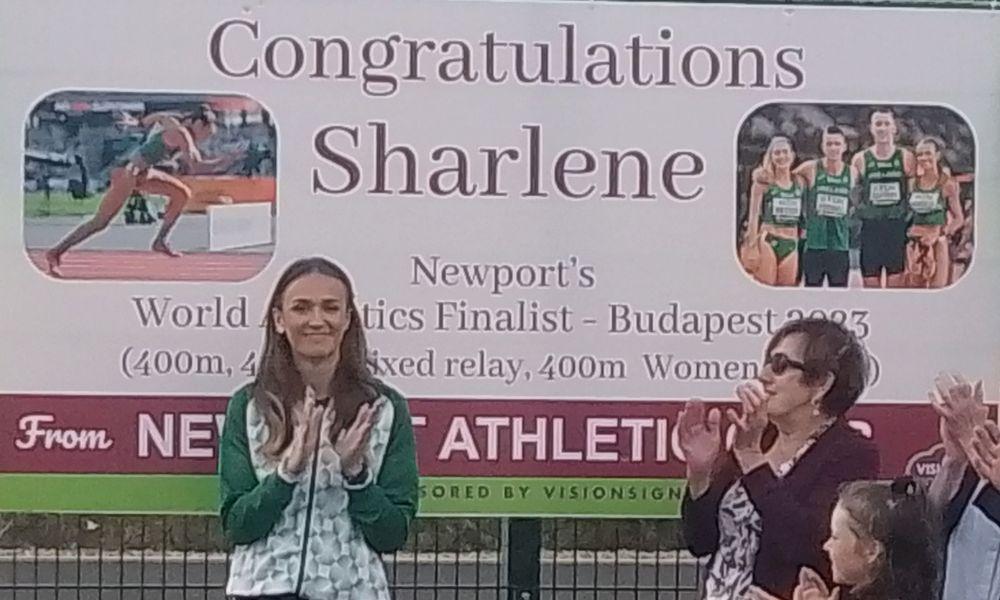 Amongst the crowd was her mother, first coach, Newport AC clubmates, former teachers, fans from as far away as Armagh and current coach Gary Ryan, himself a former 400m runner who also competed for Ireland in Budapest, many years ago.
The atmosphere was fantastic, the music pumping, many of the kids engaged in impromptu games and races. They were reminded how it took years of hard work for Sharlene to make it to where she is today.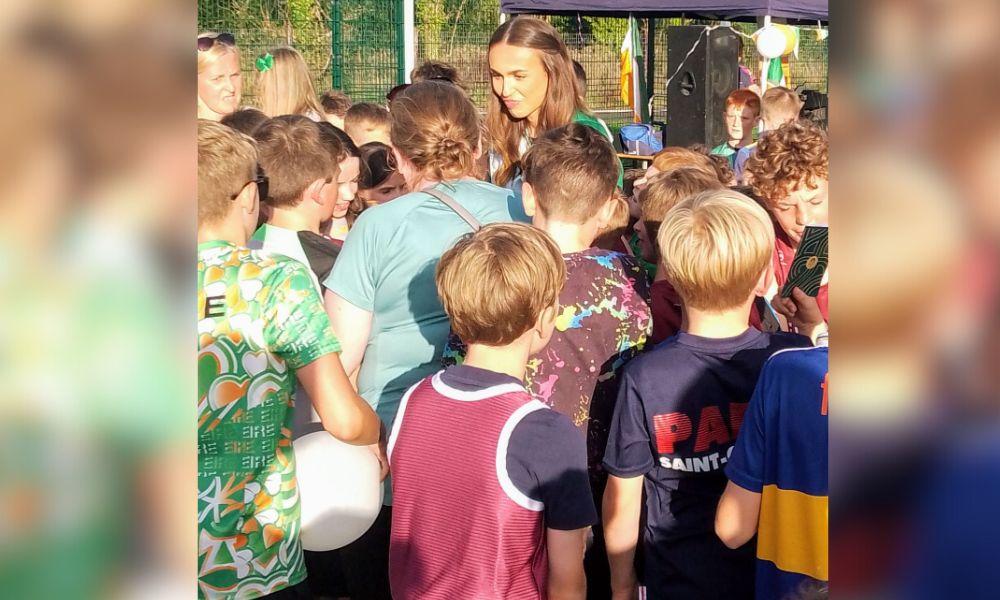 Sharlene had a hectic schedule and was an example to other athletes, determined to compete to her best for her teammates and country. She ran in the mixed relay heats, the mixed relay final, set a PB in the 400m individual heat, ran the 400m final, did the women's relay heat followed by the women's relay final, where she ran a sub 50 second split for the first time.
Newport AC hopes that there will be another celebration next year with the Paris Olympics on the horizon. Even though it is a long, long way to Tipperary, hopefully there will be.