featured photo: Dundrum AC's Dymphna Ryan who won the women's Cook Medical 10k in Limerick.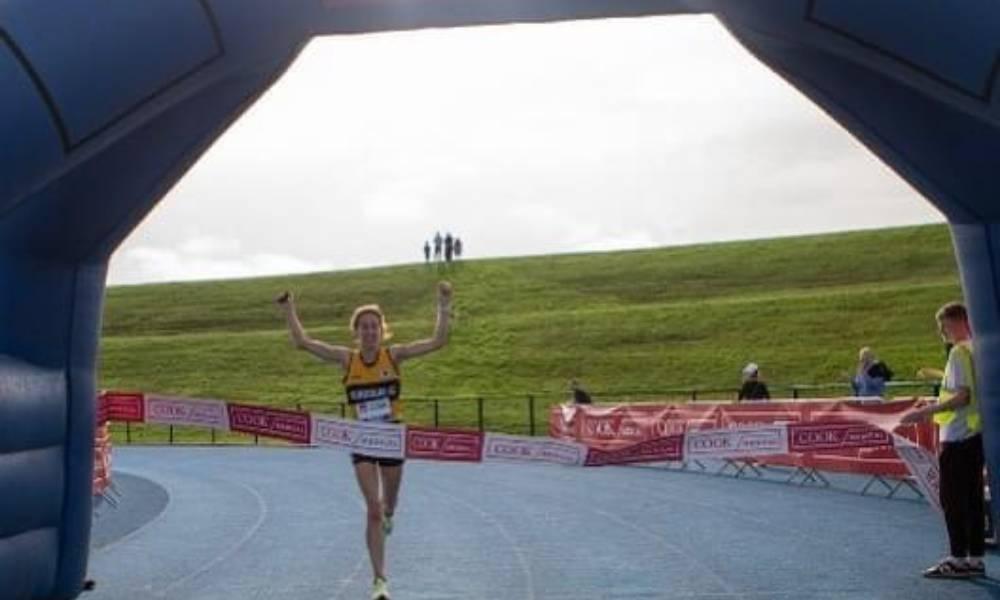 COUNTY UNEVEN AGE JUVENILE CROSS COUNTRY CHAMPIONSHIPS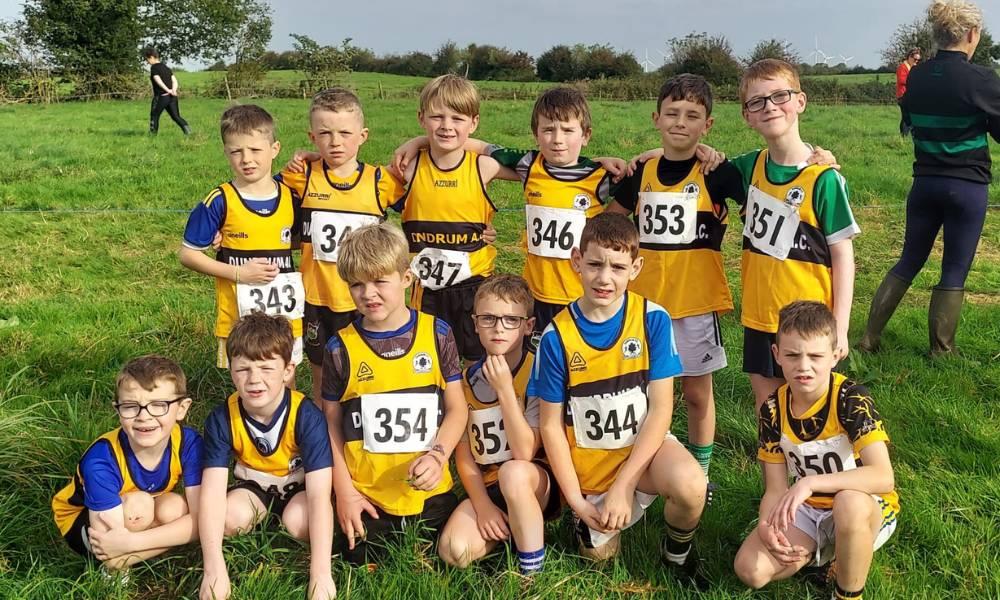 The County Uneven Age Juvenile Cross Country Championships were held on Sunday, October 8 in Moyne. On a lovely warm day, we had 68 juveniles in action. First off were the U9 Girls where we had 7th Lily Sheridan running well and 24th Carmel McHugh. We did not have a team entered in this. In the Boys U9, 12 athletes went to the line. First home was 6th Rian O'Brien, 12th Sean Fitzgerald, 21st Karl McGlinchey and 22nd Odhran Mcloughlin, and placed 4th in the team event. Also running was 23rd Adam Breen, 25th Robbie O'Neill, 29th Daithi Comerford, 31st Ollie Crowe, 34th Mikey Bourke, 35th Jack Butler, 37th James Denny and 40th Sennan O'Sullivan. In the Girls U11 we had a huge number of 19 athletes taking part.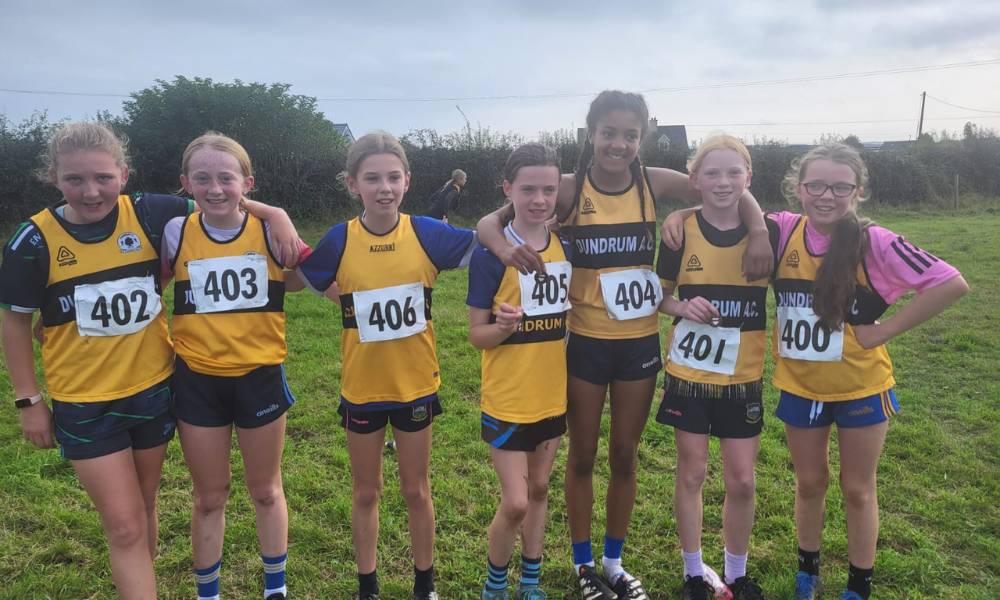 Here we got our first winner Ellen Maher who was well supported by 9th Grace Butler, 12th Bella Curling and 13th Shona Ryan. Our 'B' team won the silver and led home by 14th Farran Ryan, 15th Aimee Ryan, 17th Isobel Hartnett, and 22nd Julie Morrissey. Also running was 23rd Lucy Heffernan, 24th Ella Gayson, 30th Isla McHugh, 43rd Poppy Flavin, 44th Kayla Ryan, 52nd Aisling Kinane, 55th Leah Shanahan, 58th Claire Morrissey, 60th Mary Kate English, 64th Aoife Ryan, and 66th Maggie Kiely 66th. In the Boys U11, eight athletes started and first home was 20th Alexey Nesteruk, he was followed by 22nd Harry Sheridan, 30th Harry Julian, 31st Darragh Comerford, 32nd Philip Croke, 44th Tom Kilmartin, 53rd Cian Hayes, and 54th Conor Tierney. The team was 6th. In the Girls U13 4th Taylor O'Toole, 5th Ruth O'Neill, 7th Elisse Kelly in 7th, and 8th Lily Creedon. These 4 won the team event.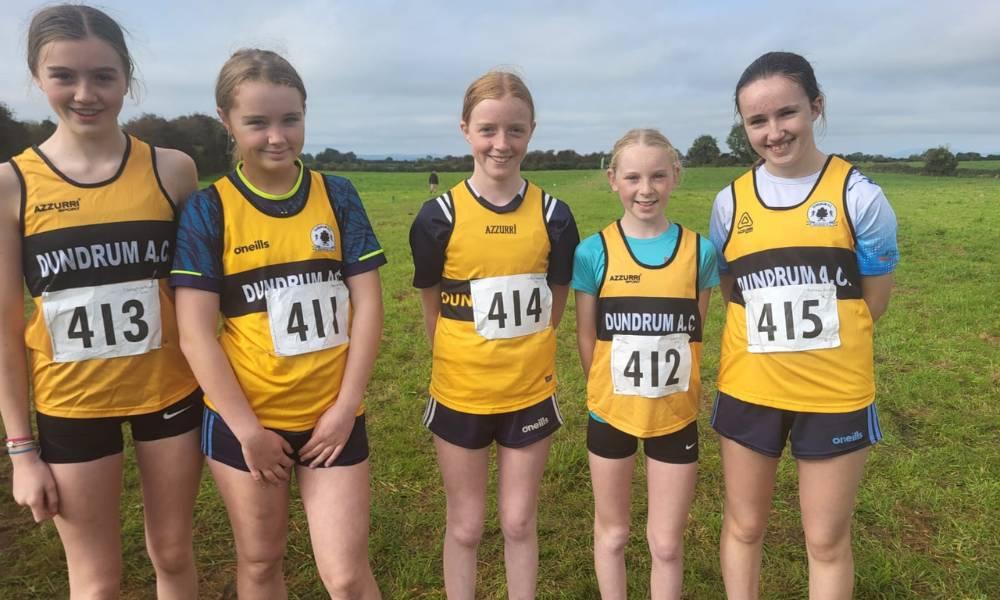 Also running was 11th Katelyn Shanahan, 14th Molly Butler, and 24th Emma Morrissey. We produced our second county champion in the Boys U13 where Albert Maher followed his sister to win the gold medal, Jessie Julian won Bronze, followed closely by 4th Niall Quirke and 14th Rocco Julian to win the team gold medals. 
Also running well were 20th Micheal Farrell, 25th Aaron Kelly, 26th Micheal Ryan, 32nd Billy Kilmartin, 34th Darragh Kelly, 36th Thomas Tierney, 37th Sean O'Neill and 39th Seamus English. In the Girls U/15, we won the silver team medals with 6th Anna Butler leading them home, 7th Belle Kelly, 13th Nollaig Kilmartin, and 14th Clodagh Kilmartin. Beibhinn Buckley also ran but had to withdraw due to feeling unwell. In the Boys U15, Jack English was 12th. In the U17 Ruby Maher was 6th. In Junior Girls Niamh Buckley won Bronze. 
Well done to all who ran and now it is on to Thurles Crokes next Sunday for the juvenile relays which are ran in the even ages.
COUNTY INTERMEDIATE CROSS COUNTRY CHAMPIONSHIPS - GOLD FOR BOTH TEAMS AND FOGARTY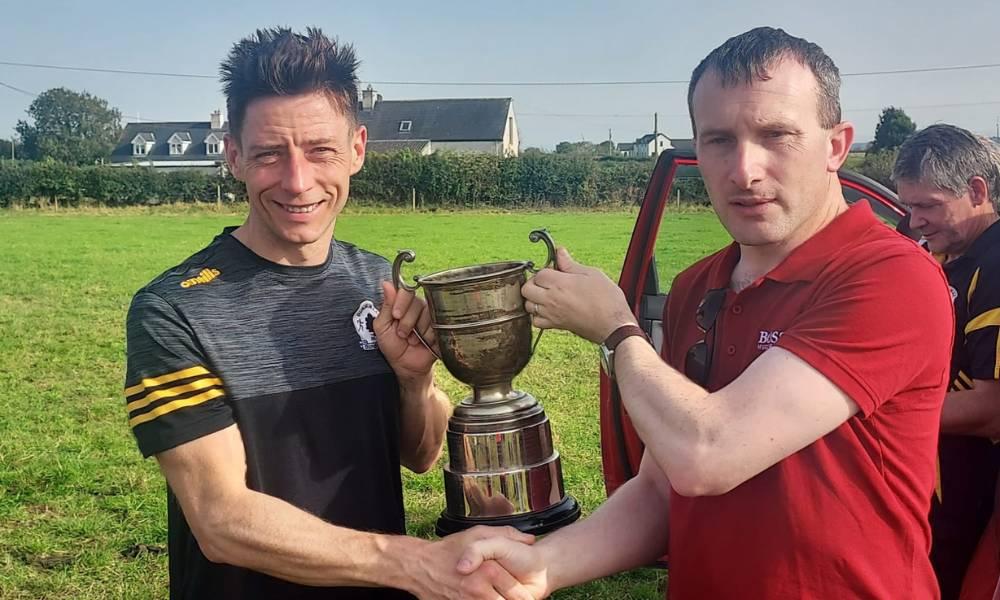 The County Intermediate Cross-Country Championships were held on Sunday, October 8 in Moyne. We had 9 athletes compete. In the women's race over 5k Catherine Fogarty continued her fine form to win the race. This is Catherine's first Cross Country win.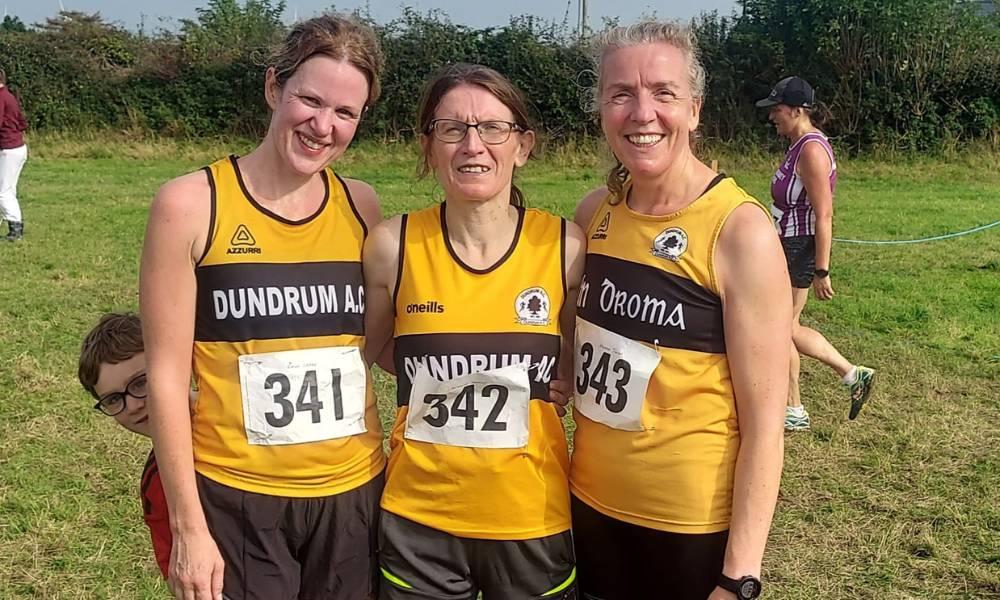 She has been performing exceptionally well in cross country the last couple of years with many places at all levels. Next, we had 6th Emily Leahy and 7th Mairead Julian. These 3 combined to win the team event and the Cup. In the men's race over 8k we had 6 athletes compete. Barry Hartnett continued on his fine form after last week's Novice Bronze to claim Silver. He was followed by 5th Eamonn Morrissey, 7th Colm Bradshaw and 16th Philly O'Dwyer. These 4 won the team event and the Cup. Also running well were 19th Darren Gayson and 28th Jim Hally.
COOK MEDICAL 10K AND 5K - WIN FOR RYAN IN HER HOME COUNTY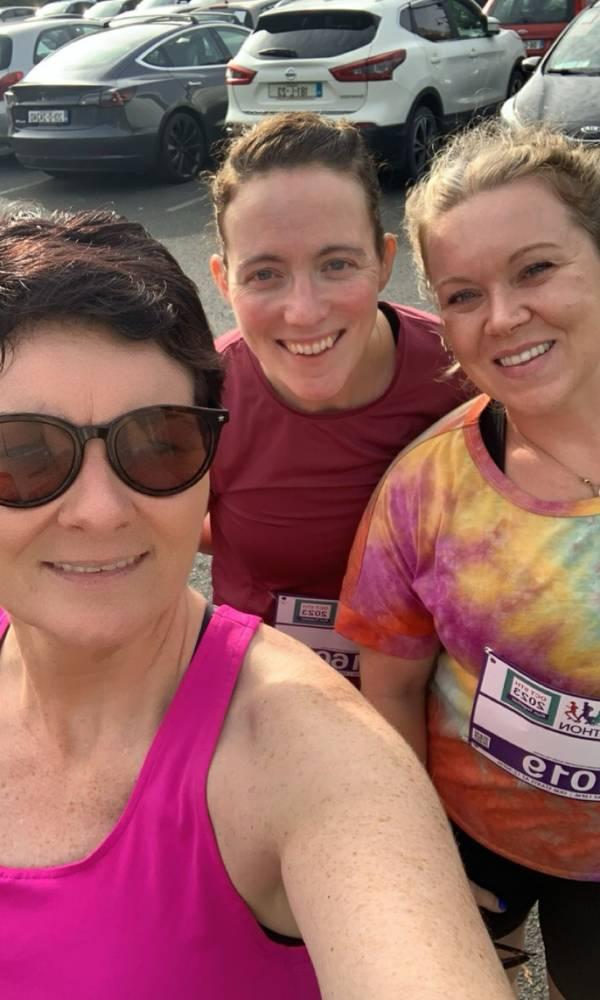 The Women's Cook Medical 10k and 5k was held on Sunday, October 8 in Limerick. We had 7 athletes compete. This race is a non-timed race. Dymphna Ryan continued her fantastic form to win the 10k race in her home county. Also running in the 10k were Brid Quirke, Claire Ryan, Caitriona Armstrong, Sara McGlinchey, and Sarah Keane. Patricia Moloney ran in the 5k race.
RUN GALWAY BAYThe Run Galway Bay was held on Saturday, October 7 and there was a 10k, Half Marathon and Marathon. Tom O'Connell raced in the 10km race and had a great run to place 11th on 36:53.

A big thanks to Laura Armstrong for the submission!