CHARLEVILLE HALF MARATHON 
The Charleville Half Marathon was held on Sunday, September 10 in humid conditions. It is an extremely popular race that is hosted by North Cork AC. We had 9 athletes compete over the long distance of 21km. First home for the club and continuing his great form was John Ryan 1:22:32, he was closely followed Tom O'Connell 1:22:43, Linda Grogan 1:28:50, Gerry O'Neill 1:29:01, Barry Hartnett 1:31:49, Michael Moore 1:38:13, Karen Coughlan 1:38:47, John Barry 1:44:22 and Pat Hayes 2:18:55. Great to see so many of the club taking on this half marathon.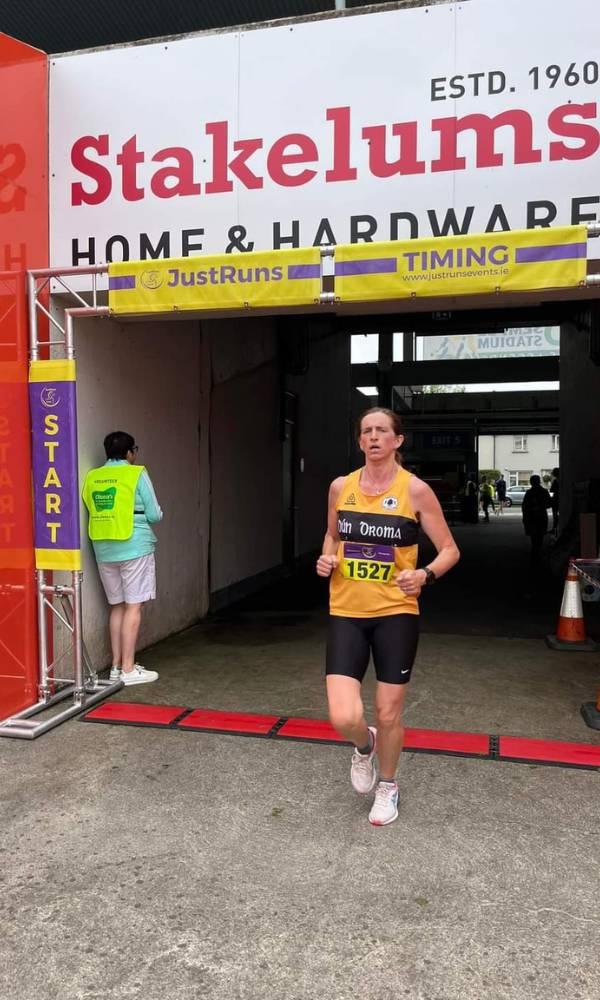 SEMPLE 8K
The Semple 6k and 8k were held on Saturday, September 2 in Thurles in aid of the Dillon Quirke Foundation and Cliona's Foundation. We had two athletes compete in the 8k race. Karen Coughlan had a great race to be 2nd Woman in 34:10, with Linda Grogan 3rd Woman in 36:21. Well done to both.

Featured image: Dundrum AC's John Barry and Pat Hayes who both ran the Charleville Half Marathon.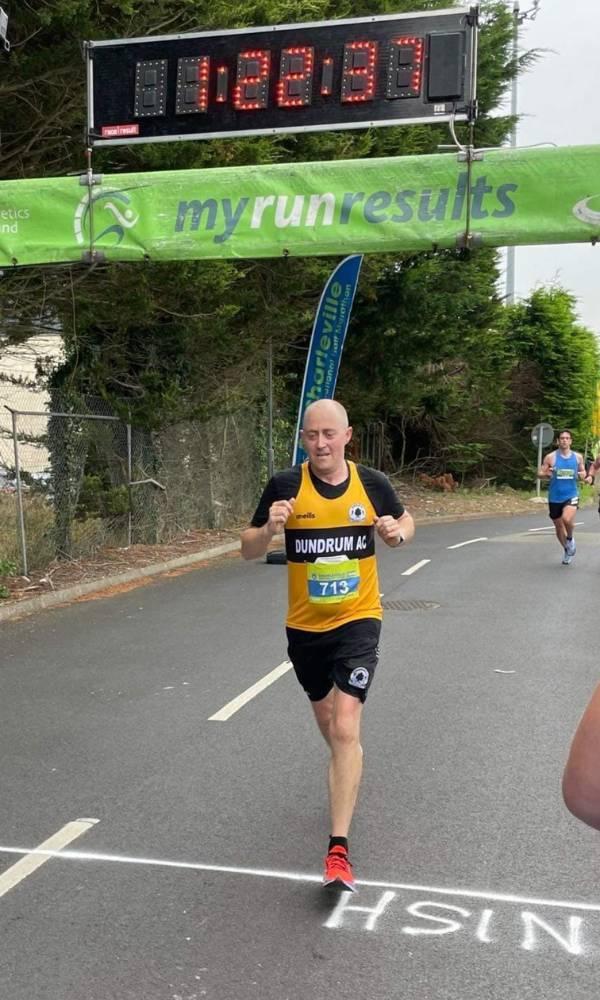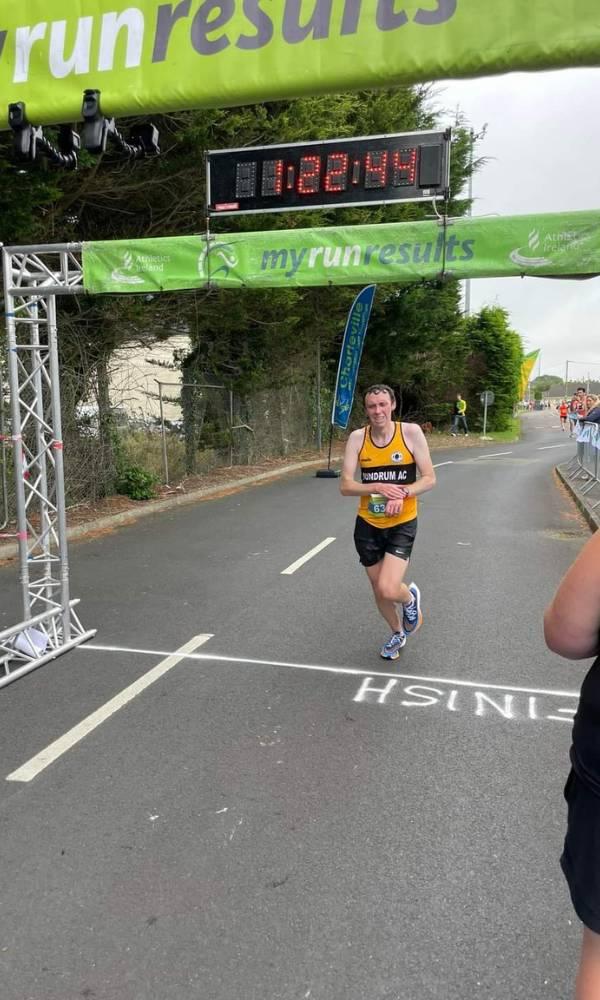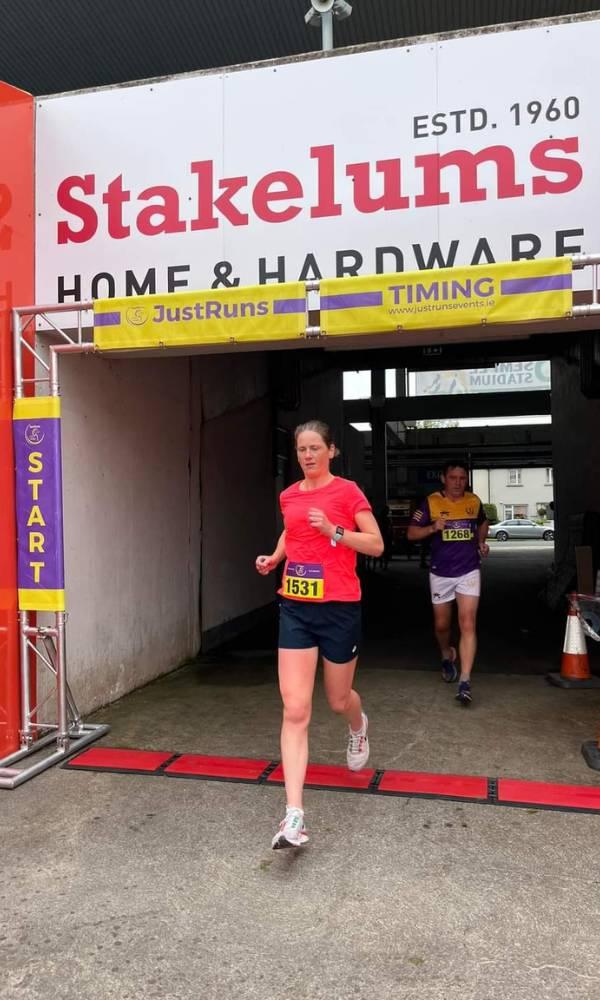 Huge thanks for the submission to Laura Armstrong!