BOSTON SCIENTIFIC HALF MARATHON 
The Boston Scientific Half Marathon was held on Saturday, September 16 in Clonmel. First home for the club was 15th Darren Allison 1:26:36. Next, we had 28th William Keane 1:30:08, 32nd Linda Grogan 1:30:40 and placed 3rd Woman. Also racing was 48th Michael Moore 1:34:46, 115th Liam Butler 1:44:27, 141st John Barry 1:49:49, 251st Pat Hayes 2:12:56Well done to Linda on her great race and to Linda, Michael, John and Pat for doing two half marathons in 6 days due to Clonmel being rescheduled and they having done Charleville the previous weekend.
THE GLEN 5K
The Glen 5k was held on Sunday, September 17. We are awaiting on official results but we had a joint win for our club with Barry Hartnett winning the race overall in 16:40 and Dymphna Ryan was the 1st Woman in 17:43.
featured image: Dundrum AC at the Boston Scientific Half Marathon in Clonmel. L-R: William Keane, Darren Allison and Michael Moore.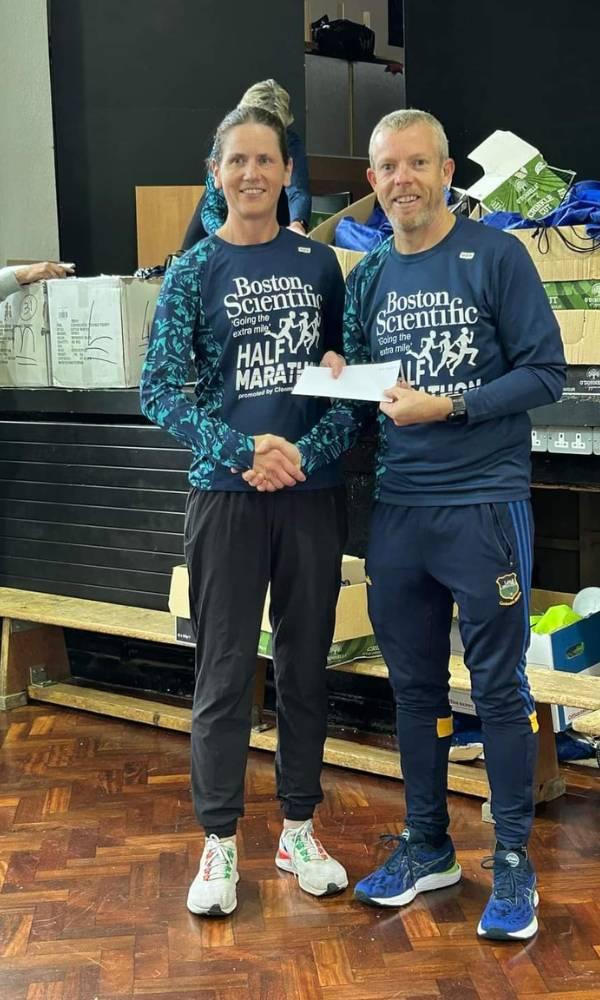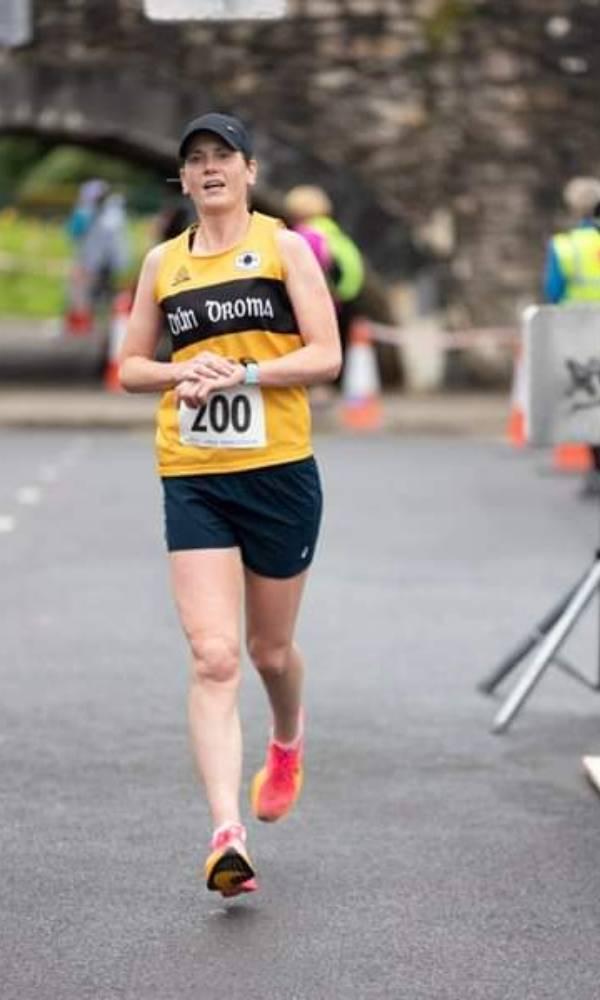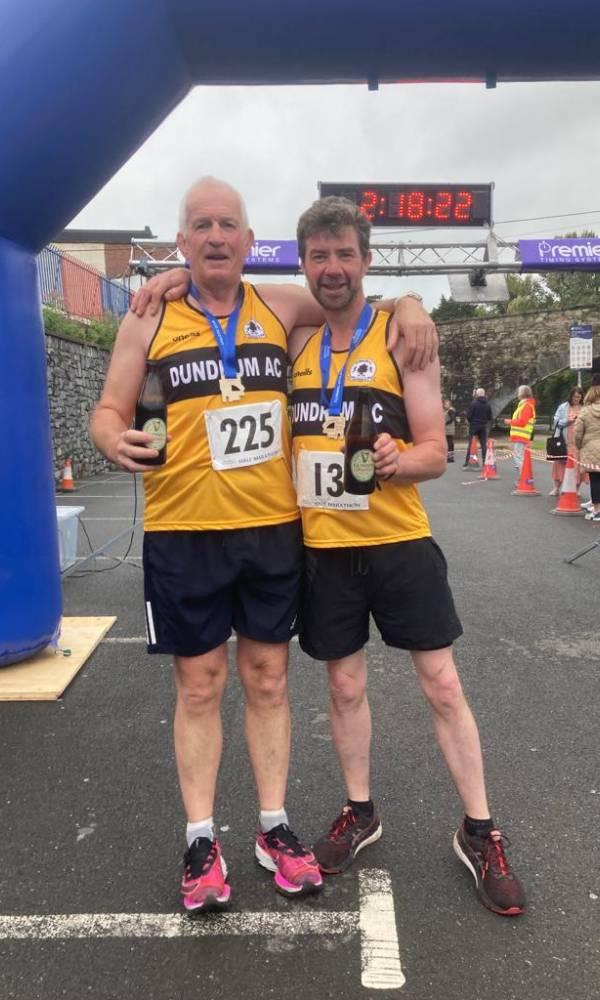 A big thank you to Laura Armstrong for the submission!