MUNSTER UNEVEN AGE JUVENILE CROSS COUNTRY CHAMPIONSHIPS
The Munster Uneven Age Juvenile Cross Country Championships were held on Sunday, November 12 at the Turnpike, Two Mile Borris. We had 46 juveniles compete. The course was heavy in parts but in good condition considering all the recent rain. First off were the Girls U9 with 42nd Lily Sheridan and 109th Carmel McHugh. In the Boys U9 we had 42nd Sean Fitzgerald, 56th Harry Creedon, 81st Rian O'Brien, 90th Ollie Crowe and 101st Jack Butler. Sean was on the Tipp team that placed 5th. In the Girls U11 we had 13th Ellen Maher, 34th Grace Butler, 65th Aimee Ryan, 80th Bella Curling, 84th Shona Ryan, 87th Lucy Heffernan, 88th Isobel Hartnett 88th, 120th Julie Morrissey, 153rd Isla McHugh, 164th Leah Shanahan, 172nd Aoife Ryan and 178th Mary Kate English.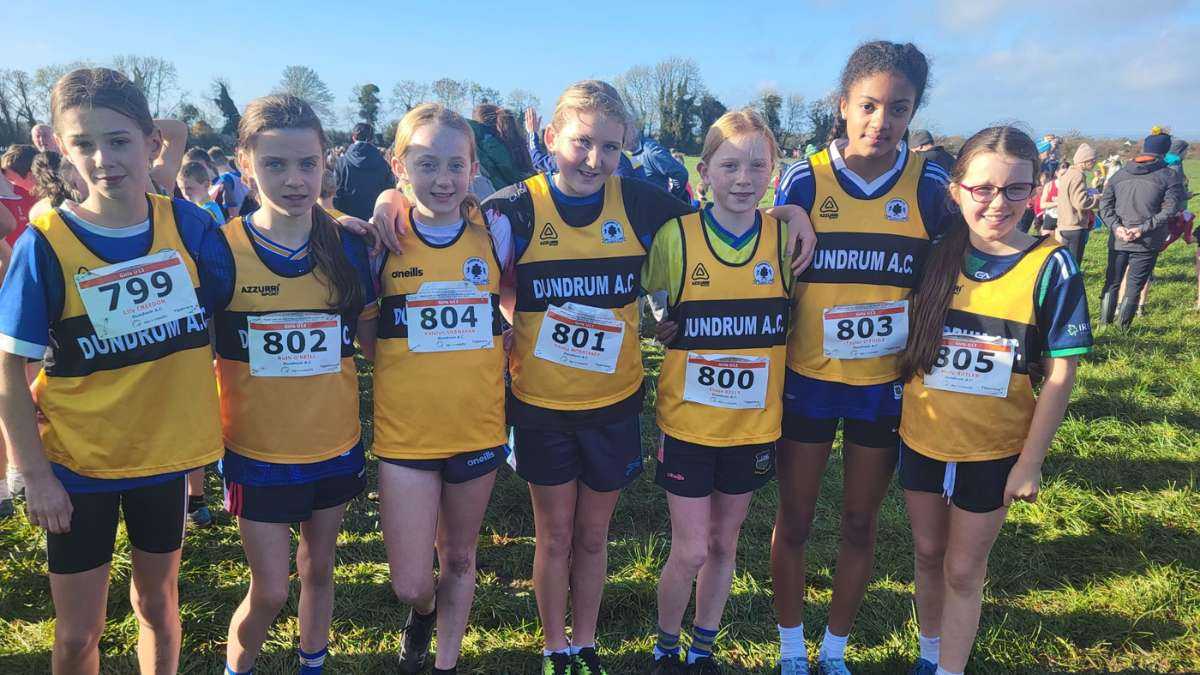 Ellen and Grace were on the county team that was 5th and our club team was 7th. In the Boys U11 we had 84th Philip Croke, 121st Harry Julian, 129th Ruairi O'Neill, 144th Cian Hayes, 146th Darragh White and 150th Micheal Doherty. In the Girls U13 we had 47th Ruth O'Neill, 51st Elisse Kelly, 67th Taylor O'Toole, 71st Molly Butler, 77th Katelyn Shanahan, 121st Lily Creedon and 129th Emma Morrissey 129th. Ruth and Elisse were on the Tipp team that placed 4th.

In the Boys U13 Albert Maher had a fantastic race to win Bronze. He was followed by 18th Jesse Julian, 24th Niall Quirke and 28th Rocco Julian. These four combined to win the bronze club team medals and were also on the county team that also won bronze. Next home was 81st Ciaran Martin, 88th Micheal Farrell, 109th Micheal Ryan and 118th Seamus English. In the Girls U15 we had 46th Belle Kelly in 46th and 48th Clodagh Kilmartin. Belle was on the Tipp team that placed 4th. In the Boys U15 we bad 63rd Jack English. In the Girls U17 was 31st Ruby Maher.

In the Girls U19 we had two great runs from 10th Kate Ferncombe and 12th Orla Ryan. Next up is the All-Ireland Even Age Cross Country Championships in Gowran where we have our six U12 girls and Albert Maher in the Boys U14 who qualified out of Munster. Kate Ferncombe and Orla Ryan are entered in the Junior.
MUNSTER SENIOR CROSS COUNTRY CHAMPIONSHIPS - CLUB WOMEN MUNSTER CHAMPIONS
The Munster Senior Cross Country Championships was held on Sunday, November 12. We had 7 athletes compete. The women's race was over 6km and we had 5 athletes run. First home for the club was Linda Grogan 25:42. She was followed by 6th Catherine Fogarty 26:11, 8th Karen Coughlan 27:11, 13th Eimear Loughman 28:04 and 16th Emily Leahy 29:07.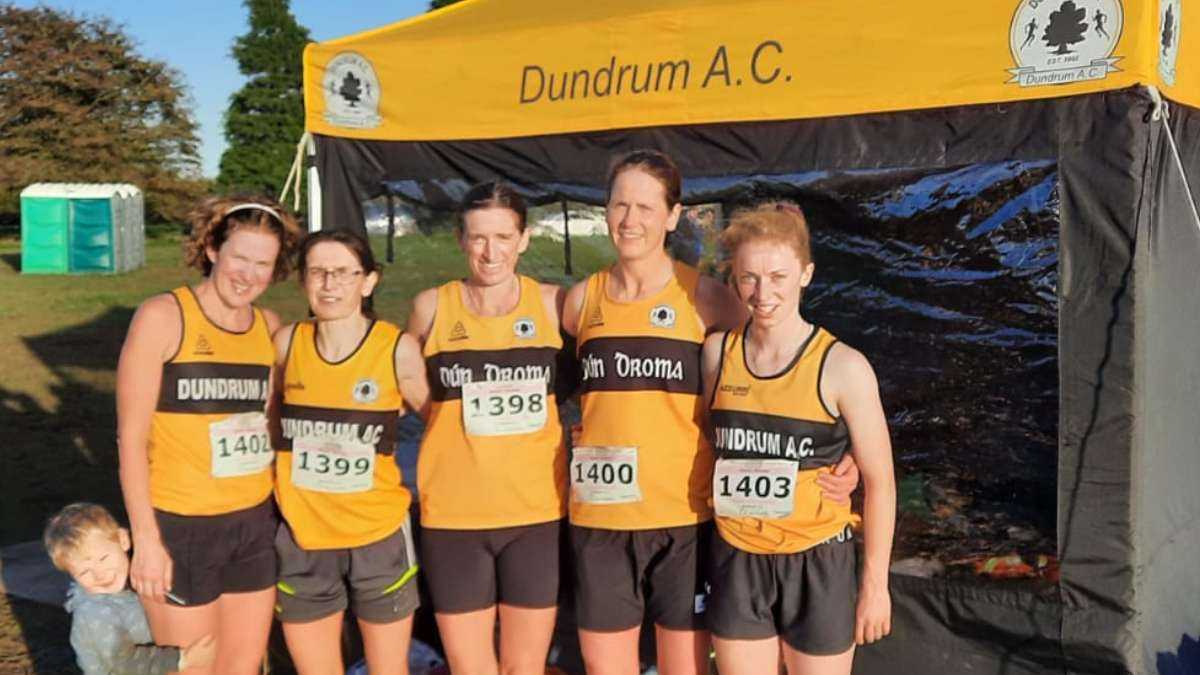 The women won Gold in the club team event. Linda, Catherine, Karen and Eimear were also on the County team that won Gold. Fantastic result from our women. In the men's race over 10km we had 9th Barry Hartnett 36:23 and 26th Jim Halley 44:08. Barry was on the Tipp team who won Gold. Former club member Kevin Moore who transferred to Mullingar Harriers recently also ran very well and was on the Tipp team to.
DYMPHNA RYAN WINS GOLD FOR IRELAND
The British and Irish Masters Cross Country International 2023 was held in Tollcross Park, Glasgow, Scotland on Saturday, November 11. Dymphna Ryan qualified to represent Ireland. It was a 6km race over 3x 2km laps. It was a bright sunny, cold winters day. Dymphna had a superb race to finish 2nd overall and claimed Gold in the O40 category. She led the Irish Women's O40 team to Gold with Fiona Gettings and Michelle Kenny. The Irish Women were the overall winners on the day to with some great performances across the different age categories. It is great to see Dymphna in the Irish singlet and running at such an outstanding level.