Welcome to the first in our Parkrun series where we review a different run every week! The first Parkrun we're featuring is Father Collins Parkrun 
Location: Father Collins Park, Clongriffin, Dublin 13
Nearby public transport: Northbound DART, No. 15 Dublin Bus
Terrain: Flat
Where better to start than my home event, the Father Collins Parkrun in Clongriffin in North Dublin. While there may be some elements of bias here, what every participant will tell you is that Father Collins is one of the most welcoming Parkruns you will take part in, and a firm favourite for Parkrun tourists who have just landed into Ireland.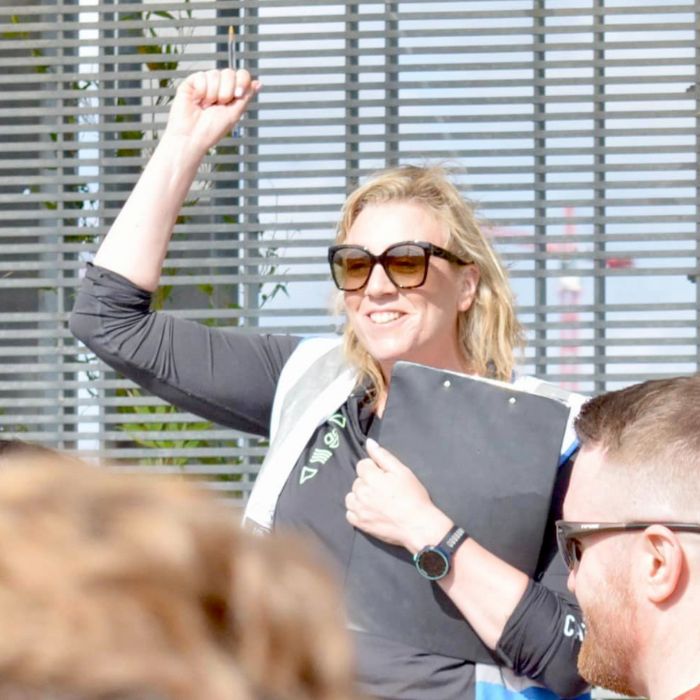 With an average of 100 runners each week, this event brings together a wide range of participants, from beginners to seasoned runners. My first run in Father Collins was back in 2016 when I moved to Clongriffin. Initially, I was apprehensive about heading up even though it was on my doorstep as I didn't know anyone in the area, and didn't know what to expect when I went there. I remember meeting some fantastic people who immediately made me feel at home, and almost instantly I was hooked. If you're living near any local Parkrun, I'd suggest make the effort and take part, as they are a great way of getting to know people. How fast you run a 5K doesn't matter, it's all about taking part.
That community feeling wasn't just a once off, or a unique experience for me. The run directors and volunteers make that extra bit of effort to say hello to everyone before the run begins, and today was no different. Compared to much bigger Parkruns where you can feel a little lost as a beginner, there really is something great about being greeted with a smile and "Hello" by those organising the run. If you happen to be living around North Dublin, and you aren't sure about running in a group, making your way to Father Collins Parkrun will make you glad you made the effort.
Today's atmosphere was positive and upbeat. Run Director, Rachel, made a few jokes by saying well done to teachers for completing another academic year, and commiserations to parents who now have their kids for the summer. Moving on to the formalities kids who have to mind their parents and dogs who should keep their owners on a tight lead, Rachel also championed those who were visiting Father Collins Parkrun for the first time from other Parkruns in Ireland and around the world.
The course itself is very flat. For people who have any fear of hills, this Parkrun is perfect. There are a few long straights with 2/3 corners where you might slow down a bit, but the course itself is welcoming. The final 500 meters finishing up the centre of the park is wide, but you can constantly see the finish closing in, with Park runners who have just finished hanging around and offering encouragement as you close in on the finish line. Usually home to a number of swans and ducks, all of whom were taking a break today to coincide with the summer holidays, allowing runners to enjoy the run without having to take avoiding action.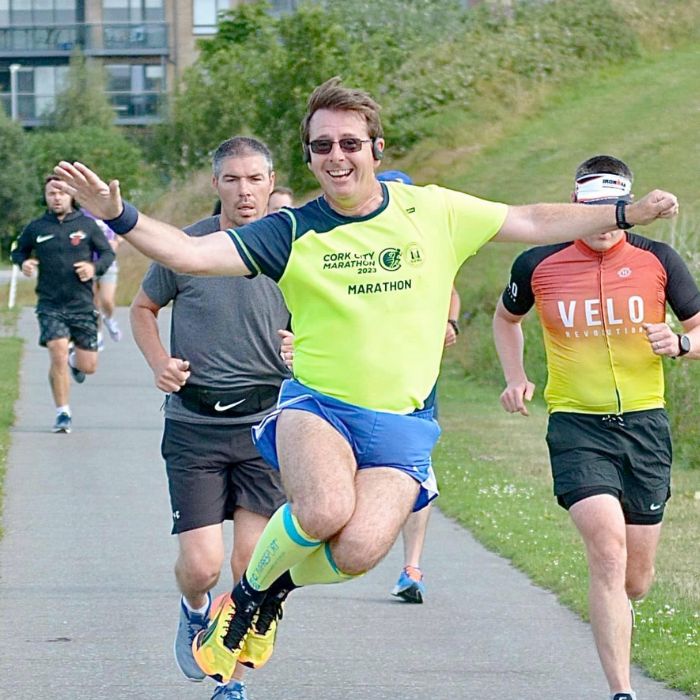 Today was a warm humid day, with a brisk breeze blowing across the park.The conditions were not extreme in any sense, and runners could have completed the Parkrun and enjoyed their day. I didn't wear my Garmin today which was due to forgetfulness, not by design. At the start line, I knew I wasn't fit as I hadn't run in a few weeks, so I decided to run to feel, and ease myself in. Every so often, I'd find myself surging, and I had to force myself to settle, and slow my pace. On the first lap, Aoife (a regular Run Director) shouted out "Welcome Back" as I hadn't been to Father Collins in a few months. I slowly worked my way through field on the first lap until I saw a number of familiar faces such as Bhaskar, Lukasz and Margarita in the distance ahead of me. My goal was to catch them, and follow their pace on the second lap to the finish. I did manage to catch them at 4K, but my pace dropped off over the final 1K, but being able to keep sight of the team from Clongriffin Runners was great to keep me focused, and essentially pace me to finish in a time of 25:45.
Reliable as ever, Martin was taking photo's of all runners, and knowing that your picture was going to be on Facebook later, everyone managed to muster up what energy they have to look "alive" for that split second while they may feel very different. An honourable mention to Pat Daly who finally managed to have a photo taken of him jumping in the air and clicking his heels in his much loved Nike runners.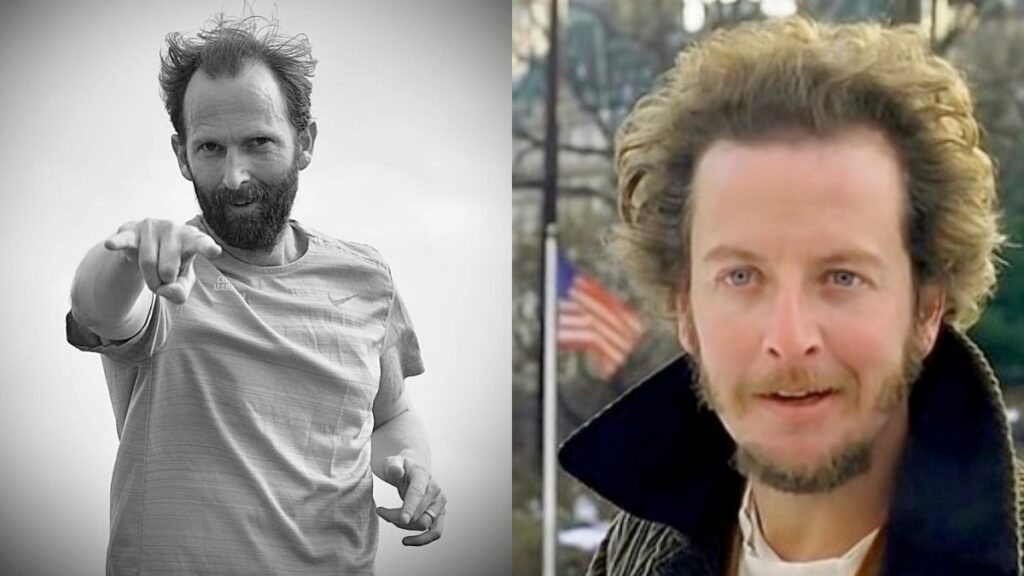 Getting to Father Collins Parkrun
For people who are interested in running Father Collins Parkrun, the first port of call should be the parkrun.ie website. The Number 15 bus towards Clongriffin stops just outside Centra which is beside Father Collins Park and about a 5 min walk to the start. The Dart station which is Dublin's commuter rail, is about a 10 min walk from the start line. You take the Dart to Malahide and get off at Clongriffin.