Munster invader Michael Harty of East Cork AC was the winner of the Rathfarnham 5km, held in Dublin on Sunday (September 24) in a time of 14 mins 32 secs.
Harty, who was also first M40, saw off the challenge of Raheny Shamrock AC's Daniel Stone and David Scanlon of host club Rathfarnham WSAF AC who finished almost together in 14:37 and 14.38. In the scramble for the line, Niall Shanahan of An Bru AC was a close fourth in 14:42.
Eighth and first M50 was Shane Healy of Metro St Brigid's AC who has his sights set on the world M55 mile record when he moves into that category on October 5. First junior was Luke Duffy of Tullamore Harriers who finished tenth in 15:13.
Finishing in a time of 16: 53 was Clare Fagan of Mullingar Harriers who was first woman. Last year's winner Mary Mulhare of Portlaoise AC was second after pipping Ciara Hickey of Brothers Pearse AC in a scramble for the line with the pair were both given a time of 16:32.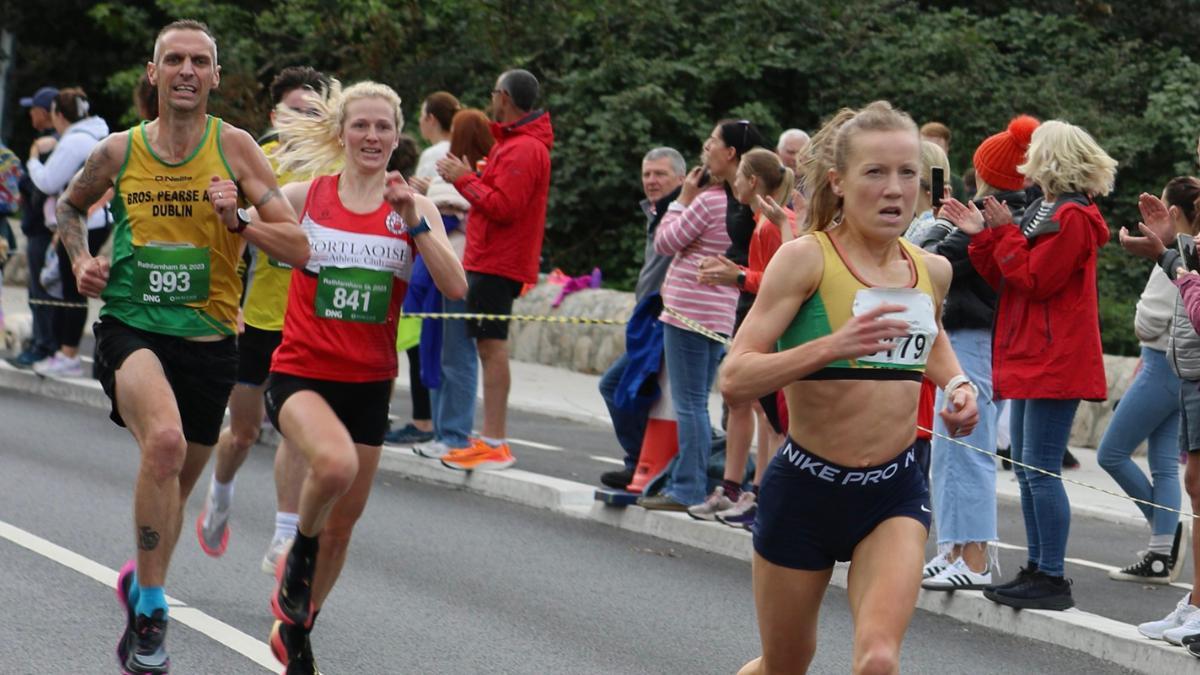 First of the twenty-two men's teams to finish was Rathfarnham WSAF AC, with Clonliffe Harriers second and Crusaders AC third. In the women's team competition, Dublin City Harriers were clear winners ahead of Rathfarnham WAF AC and Sportsworld AC. In the over £5 team championships Sportsworld AC won the men's title, with Brothers Pearse AC best of the women. Over 50 winners werre the Civil Service AC men and the Lucan Harriers women.