Brynja Brynjarsdottir and Arnar Brynjarsson. Shining bright in Iceland and visible as far south as City of Lisburn AC in Northern Ireland. Happy in their chosen home and creating much interest in the local athletics community here as we follow their exploits whether it be in Belfast or the Nordic Games.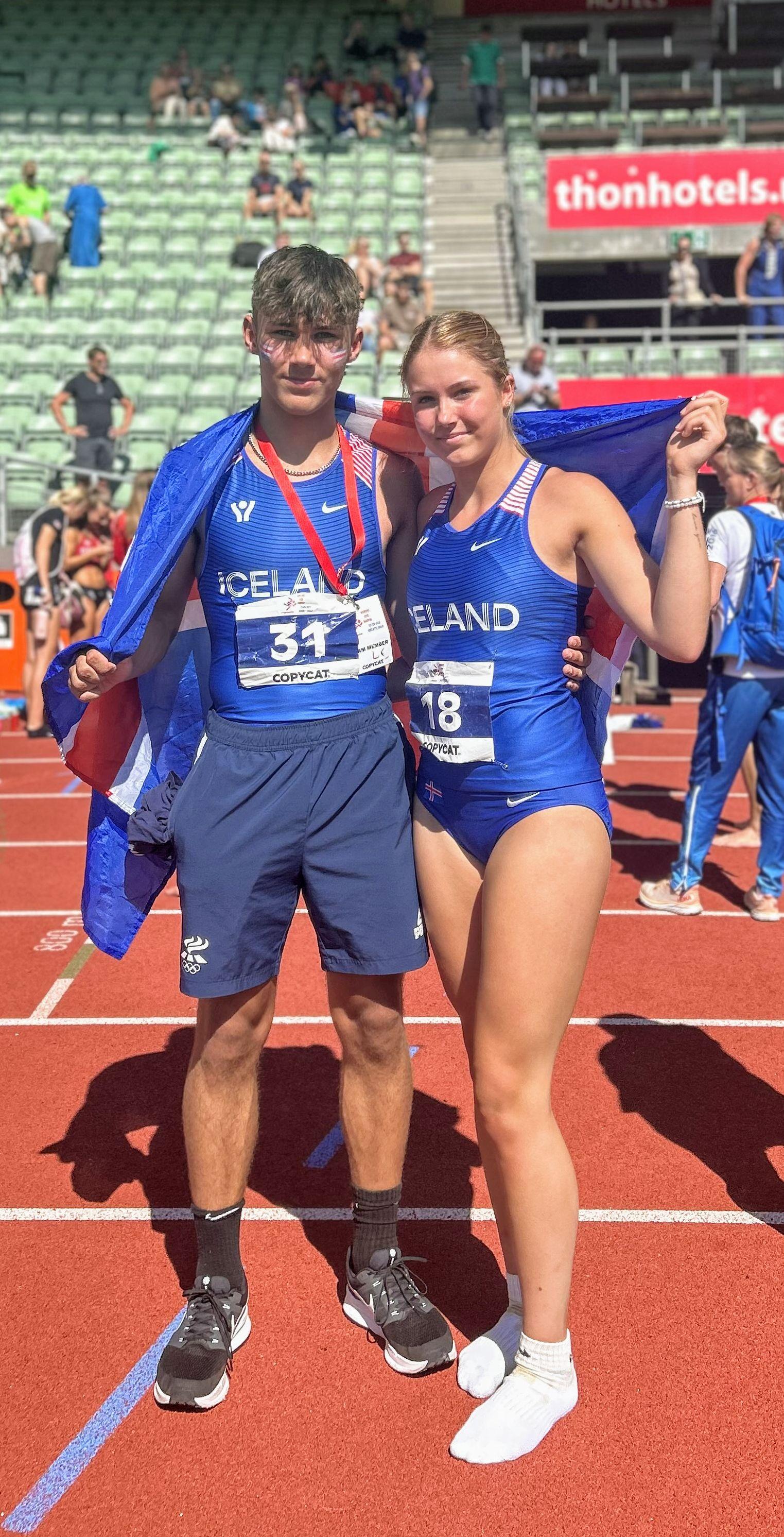 Brynja, the heptathlete, has found herself the ideal coach in Wendy Philips, who herself was Northern Ireland champion and record holder in the high jump, long jump and pentathlon and competed at the 1978 Commonwealth Games. Wendy is pictured here with two of her best friends, one canine and the other, Lady Mary Peters, the Olympic gold medallist who needs no introduction.
Brynja arrived in Northern Ireland as a 12 year old, gymnast and speaking no English. Little did she know that her gymnastics would be laying a foundation for what was to come, working on her speed, coordination, strength and mobility. She started school and to her great credit, was soon speaking English perfectly.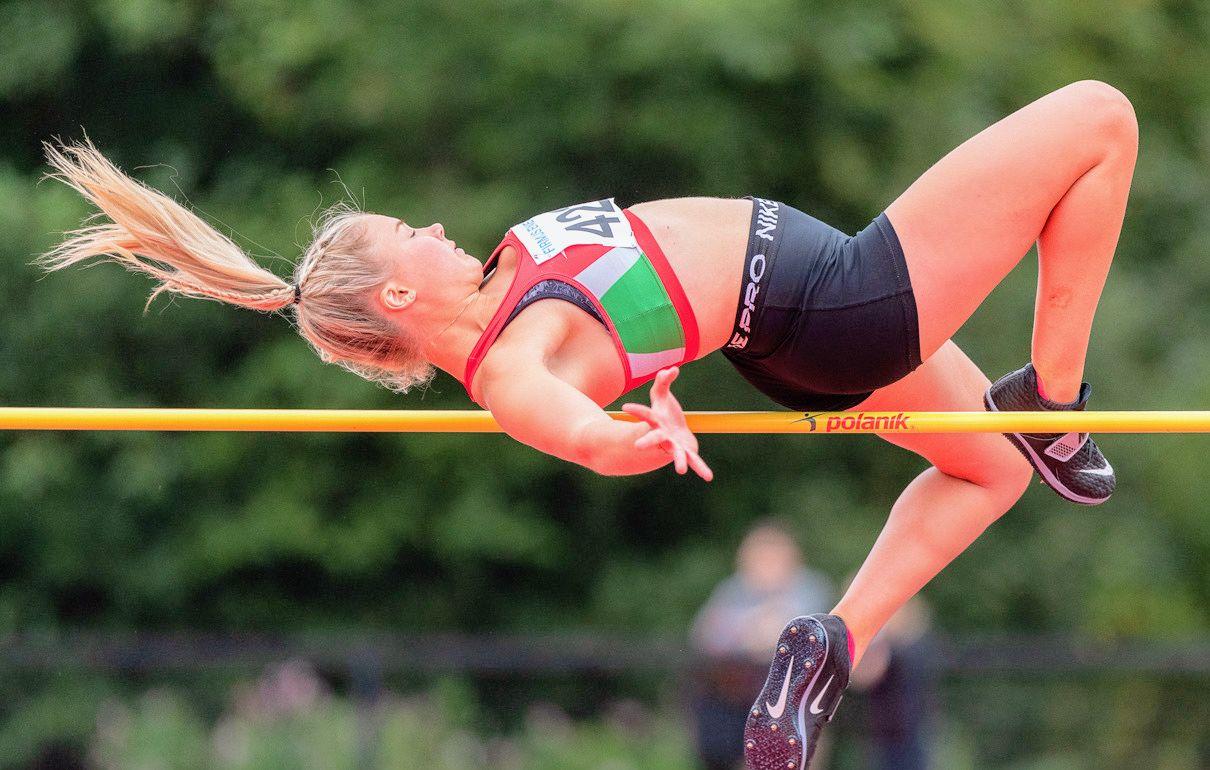 Brynja admits that indoor training was catered for better in Iceland than Northern Ireland. Readers in the Republic of Ireland maybe don't realise that Northern Ireland has no 200m indoor track facilities available. This is something that Brynja's coach is determined must be rectified.

Brynja had a strong link to Northern Ireland. A grandad. She appreciates where she now lives, the variety of scenery and abundance of amazing places to visit, all in quite a small area.
Brynja has the following PBs. The list will likely require regular updating as she is determined to improve them all.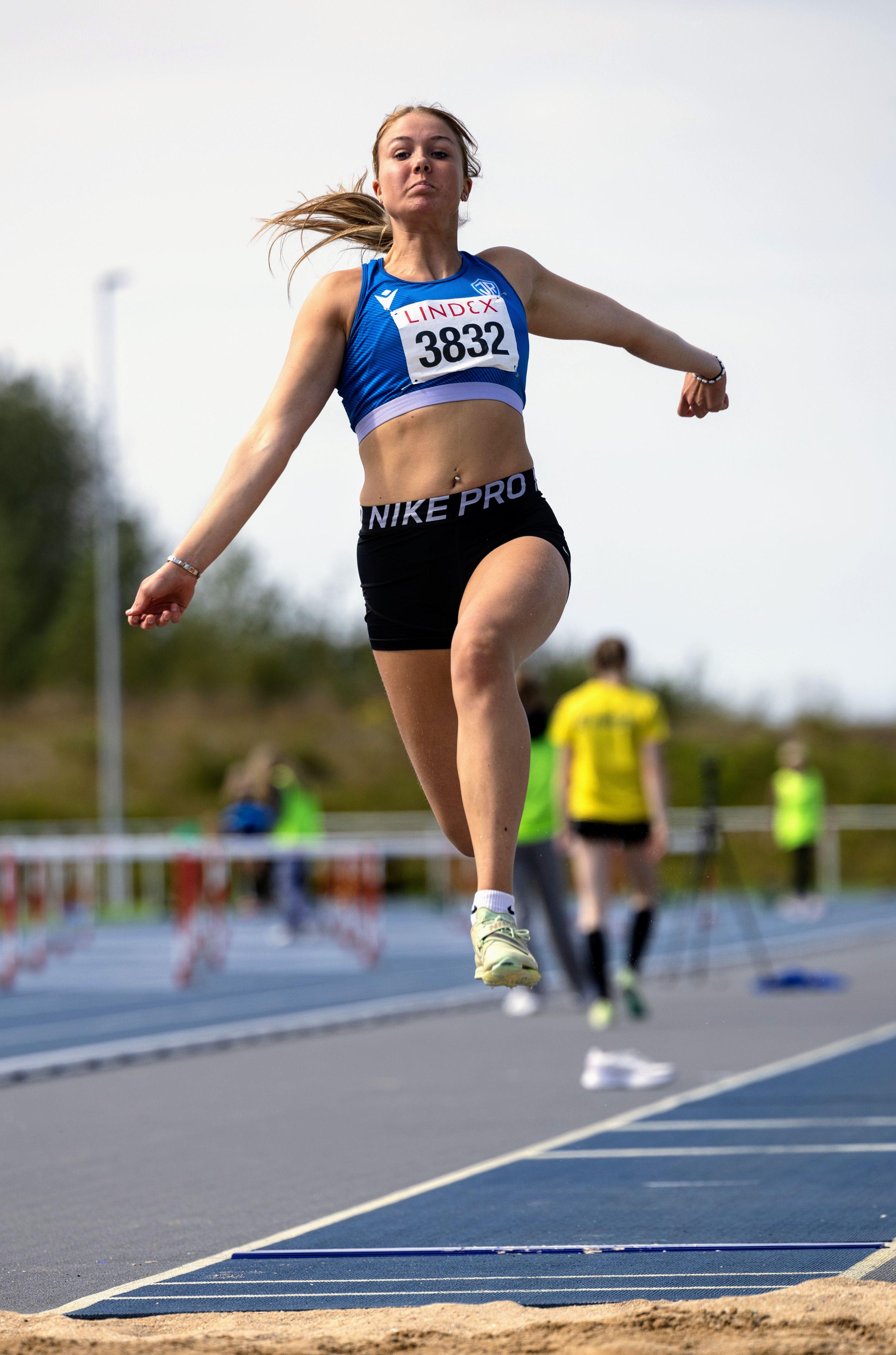 Heptathlon 4707 points100m hurdles 15.16High jump 1.64mShot put 9.15m200m 26.42Long jump 5.69mJavelin 27.34m800m 2:22
Most of her training is in a group and she is very dedicated, devoting an hour and a half, four times a week to her sessions at the Mary Peters Track in Belfast.
Arnar her brother also competes for City of Lisburn AC colours. Coached by Philip Snoddy, he has had an incredibly successful season. He ran 10.97W for the 100m and 22.05 for the 200m. He got double sprint silver at the Icelandic Senior Championships along with 4x100m relay gold and another gold in the 4x400m relay where he ran a split of 49 seconds. He was 7th in the Nordic U20 Championships 200m and got the qualification standard for next year's European U18 Championships. All this and he is actually still only 15 years old!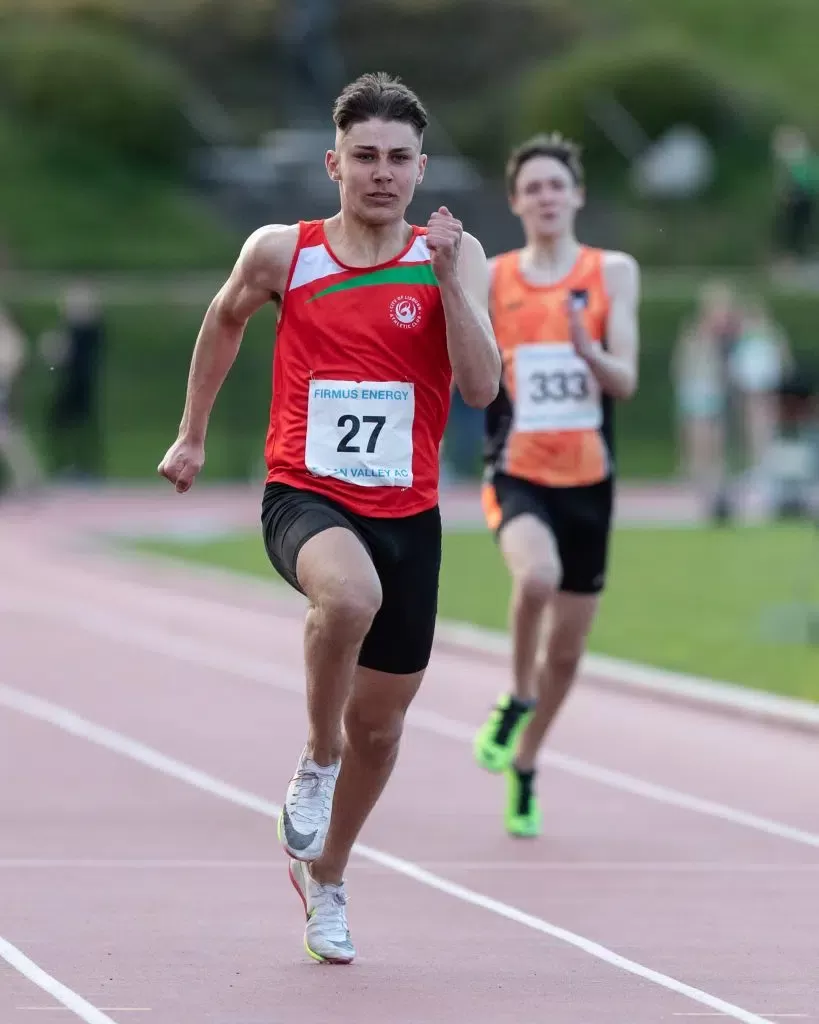 Brynja season was also superb. She got a PB at the Nordic U20 Championships in the long jump with 5.67m (5.67mW) ["W" denotes a performance when the following wind is above the legal limit]. She went on to set her current PB of 5.69m at the Iceland Senior Championships.
She was 5th in the heptathlon at the U20, British Championships in Manchester, only 22 points off the bronze medal.
Brynja is hungry for more PBs next season and wants to again compete well at the Nordic Championships.
Quietly confident, she is a great ambassador for her sport and in the long term she hopes to progress on to European Championship level and higher.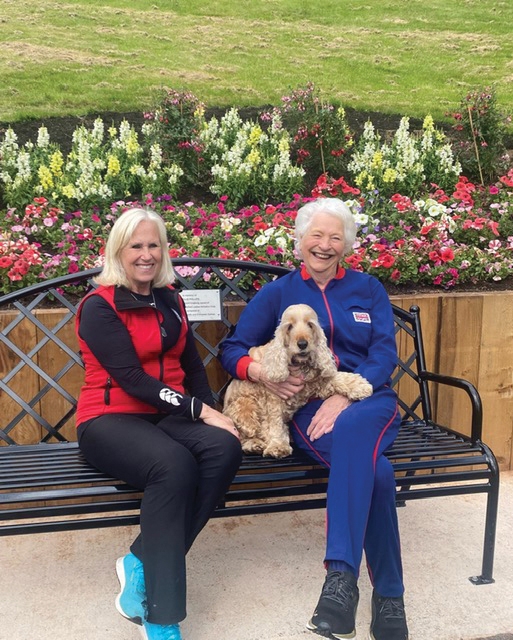 It is great to see two young athletes who obviously love their sport so much and are happy with their coaching setup. They appreciate the surroundings of the place they have chosen to call home, while maintaining exciting sporting links with their country of birth.