John Travers of Donore Harriers only narrowly failed to break the four-minute barrier at the Griffith Avenue Mile, Dublin held on Sunday (September 17) in wet conditions.
Travers finished in 4 mins 1 sec, while behind him Harry Purcell of Trim AC, better known as a track man, and Cormac Dalton of Mullingar Harriers were both given a time of 4 mins 2 secs
First junior, finishing sixth in 4:15, was Sean Cronin of Clonliffe Harriers.
Fastest woman was Irish 5,000m champion Íde Nic Dhomhnaill of West Limerick AC in 4:45. Áine Burke of St Coca's AC was second in 5:07, holding off Edel Gaffney of Trim AC who finished in 5:08. Fourth in 5:13 was Sarah Bateson of Clonliffe Harriers.
Other good runs came from Finn Woodger of Metro St Brigid's AC eighth in 4:18, Lorcan Benjacar of Clonliffe Harriers ninth in 4:19,  and Shane Healy of Metro St Brigid's AC who was first M50 - and first master - in 4:20; Heay aims to break the world M55 mile record next month when he moved into that age group. First M60 was David Clarke of North Belfast Harriers in 5:04. Of the women, Ciara Peelo of Clonliffe Harriers was first W40 in 5:18. Carol Clarke of North Belfast Harriers was first W50 in 7:05, and Noelle Thorpe of Bray Runners first W60 in 7.28.
Finishing in an excellent time of 5:31 was wheelchair athlete Libaan Ahmed Mohammed of Sanctuary Runners.
In Belfast, Eskander Turki of Annadale Striders took a hard-fought victory at the Belfast Half Marathon.
Turki was chased all the way to the line by Conan McCaughey of North Belfast Harriers, with the pair given times of 69:10 and 69:11 for the difficult, twisting course. Third in 70:51 was Gary Slevin of Foyle Valley AC in 70:52.
Ann Marie McGlynn of Letterkenny AC was a clear winner of the women's race in 74 mins 53 secs. Gladys Ganiel of North Belfast Harriers was second in 76:16 and Caitlyn Harvey third in 78:41.
Abroad, Sinead Diver of Co Mayo won the Australian women's marathon title at the Sydney Marathon on Sunday, where temperatures were in the high 20s.
Diver, aged 46, finished eighth in 2: 31:27, nearly nine minutes clear of fellow Australian Kate Mason. Less than a year ago, in December 2022, Diver clocked a personal best time 2:21.34 at the Valencia Marathon in Spain, the fastest ever by an Irish-born woman and an Australian record. After Athletics Ireland refused to accept her qualifying time for the 2015 World Championships, Diver opted to run for Australia where she has lived with her family since 2002.
Peter Somba of Dunboyne AC took his second win in two weekends at the Rás Gael Scoil Eanna 7km, in Navan, Co Meath. Somba's time of 22:55 saw him finish over three minutes clear of the chasers led by John Masterson, second in 26:3 with Paul Quinn third and first M40 in 26:49. Aindriú Hill-Ó hEachthigheirn of Rath Cairn was sixth and first junior. First woman in 32:05 was Ciara Shaw of Kells AC who was also first W40. Josephine Killeen W50 was second in 32:44 and Ashling Watters of Navan AC third in 33:09.
Winners of the 3.5km were junior athletes Dylan Clarke McGuigan of Navan AC and Aurelia Crotty of Analee AC.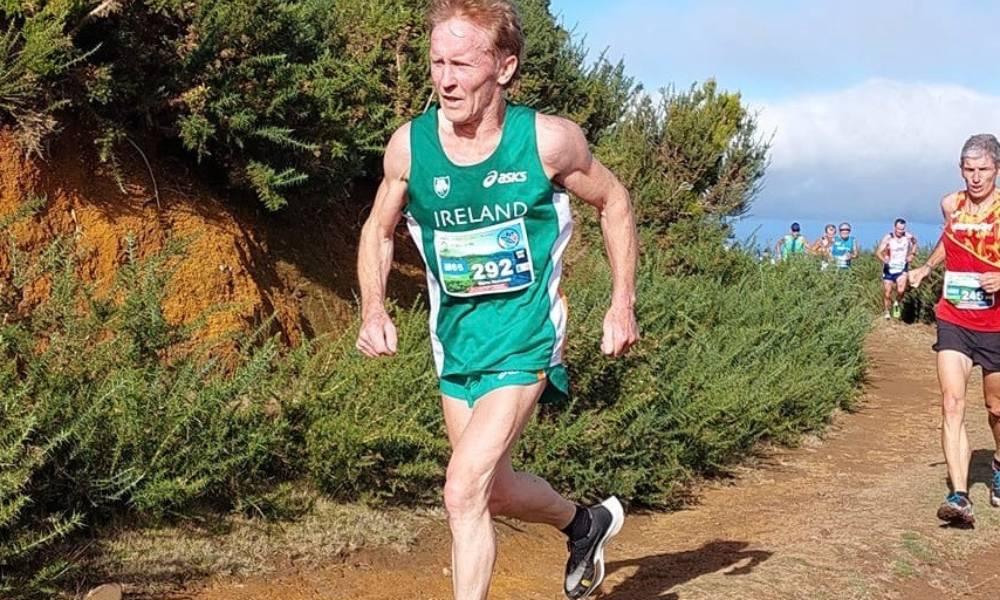 FOURTH TIME LUCKY FOR LIZZIE
Ten years after winning the event for the third time, Lizzie Lee returned to the winner's rostrum with at the 42nd Cork Women's Mini-Marathon, this year held over the shorter distance of 5km, writes John Walshe.
In the decade since she last won, the 43-year-old has run the marathon at the 2016 Rio Olympics, captained the Irish team to bronze medals at the 2015 European Cross-Country, along with winning numerous national titles.
As predicted, the race quickly developed into a two-way battle between Lee and her Leevale AC clubmate, Hannah Steeds, who have battled it out in several local races this summer.
At the one-kilometre mark, reached in 3:27, they were accompanied by the surprise packet of the race, Amy Pollmann-Daamen of Riocht AC, with a sizeable gap already opening up to Carol Finn and Michelle Kenny.
After passing Páirc Uí Chaoimh with around a mile to go, Lee opened up a slight lead which at the finish had grown to six seconds. Crossing the line with the clock showing 17:19, proved just enough to take the top spot as Steeds closed strongly to finish a clear second in 17:26.
Amy Pollman-Daaman finished third in 17:43 with Carol Finn and Michelle Kenny, both Leevale AC, fourth and fifth. First junior was Freya Bateman of Belgooly AC who finished eighth, with her sister Nellie one place behind for second. Both girls are still in the U14 age group. First U19 was Saoirse Twomey of West Muskerry AC. Other age group winners included Mary Sweeney W60, Carmel Parnell W65 and Mary Hoare W80. A total of 2,490 completed the race.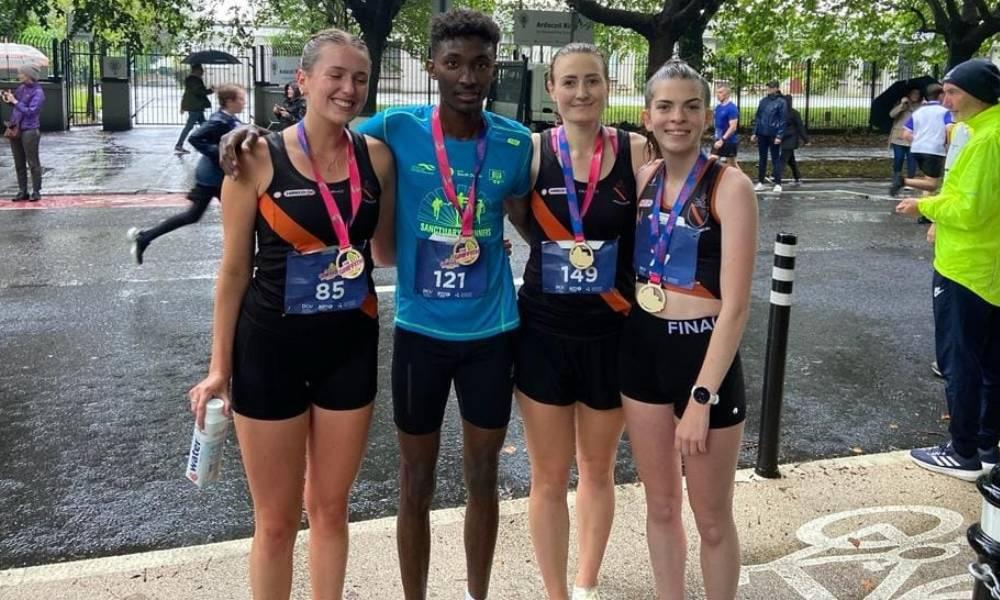 SATURDAY RESULTS
Brian Maher of Kilkenny City Harriers rolled back the years to win the The Lakes 10km in Blessington, Co Wicklow. Maher, a former Irish 10,000m champion who celebrates his 46th birthday next week, was a clear winner of the race in 31 mins 16 secs.
Second in 32:56 was Colm Turner of Brothers Pearse AC, while third in 33:46 was Robin Mooney of Sli Cualann AC. Sixth and first woman in 37:31 was Sheila O'Byrne of Sli Cualann AC. Siobhan McArdle of Naas AC was second woman in 38:42 and Leah Headon, also Naas AC, third in 40:42. Lorraine Nolan of Rathfarnham WSAF AC was first W40 in 42:55. Junior athlete Luke Higgins won the 5km in 18:54 with Iustina Bulai W40 first woman in 24:58.
Winners at the Medieval Marathon in Kilkenny were Richard Hobson in 79:57 and Edel Byrne in 89:10. Aubrey Storey won the 30km in 1:47.03 with Sarah Flanagan first woman in 2:06:43. Carlos Gonzales won the marathon in 2:53.36; Lise Friis was first woman in 3:25.58. Over the shorter 10km distance, Nathan Ryan O'Hehir was the winner in 33:44 with Jessica Drohan first woman in 3:57. A total of 905 finished.
David Redmond of North East Runners was the winner of the St Oliver's Hospital 5km in Dundalk, Co Louth. His time was 16 mins 17 secs. Fifth and first woman in 18:44 was Michelle Cox of Newbridge AC.
Winning the Clew Bay Half Marathon Louisburgh, Co Mayo with a time of 79:05 was David Tiernan of Mayo AC. First woman in 92:16 was Karina O'Malley. Sean O'Brien of Westport AC was the winner of the 10km in 40:34; Svetlana O'Malley was first woman in 48:36.
EARLIER THIS WEEK
Thomas Kiely of North Cork AC won the Rockchapel 5km, in Co Cork, with a time of 16 mins 30 secs on Friday (September 15). In a North Cork double, Emma Flynn was first woman in 18:33.
Clane AC athletes made it a winning double at the Dick Whelan Memorial 10km, organised by Caragh GFC in Kildare on Wednesday (September 13). Gavin Kelly of Clane in 34:14 was the winner and first M40 and Carol Fielding first woman and first W40 in 40:40. Winning the 5km were junior athletes Adam Veighey of Naas AC and Shannon Denagher of Clane AC.
TRACK
Ciara Mageean of City of Lisburn AC closed out her track season at the Diamond League final in Eugene, Oregon on Saturday 9 September 16), with a time of 4:03.09 for 11th place in the women's 1500m.
That time was well off her Irish record of 3:55.87 set a week earlier in Brussels. Faith Kipyegon of Kenya, the undisputed queen of distance running at the moment, was the race winner in 3:50.71; Scotland's Laura Muir was third in a season's best 3:55.16.
A day later, in the men's 3000m, Brian Fay of Raheny Shamrock AC clocked a time of 7:54.73 for seventh place in the men's 3000m.
CROSS-COUNTRY
At a well-supported Castlegar Open Cross-Country held on the Galway Race Course on Saturday (September 16), Fiona Gettings of Longford AC was first of the women in the combined 4000m race, with a time of 16 min 9 secs. Winning the battle for second place was Sarah Doohan of Corrib AC in 16:20 with Edel Gaffney of Trim AC one second behind for third.
First W50 was Michelle Lannon of Carrick-on-Shannon AC in 17:07. Second was Mari Johnson of Sligo AC with Collette Tuohy of Mayo AC. Expect some of these women to be battling it out for places on the Irish team for the annual British and Irish Masters International when the trial races come up at the Autumn Open in Abbotstown next month. Also running 4000m were the U18 men, with Luke O'Sullivan of Craughwell AC the winner in 14:43, followed by Eamonn Coyle of Reeside AC in 15:26 and Liam O'Connell of Craughwell AC in 16:03.
Oisin Spillane of Ennis TC won the men's 6000m race in 20 mins 20 secs, followed by Donal Farren of Letterkenny AC in 20:27 and Kenneth Rogers of St John's AC in 20:37. A clear winner of the U20 men's race was Barry Conway of Ennis TC in 21:21. In the age groups, Seamus Somers of Sligo AC was first M50 in 22:39, Aidan McMoreland of North Sligo AC first M40 in 22:49 and Derek Hunter of Sligo AC first M60 in 25:23. Ennis TC, with a team including Dylan Casey and Rory Chesser, proved best of the men's teams, beating host club Castlegar AC and Sligo AC. Ennis also won the women's team title ahead of Mayo AC and North Sligo AC.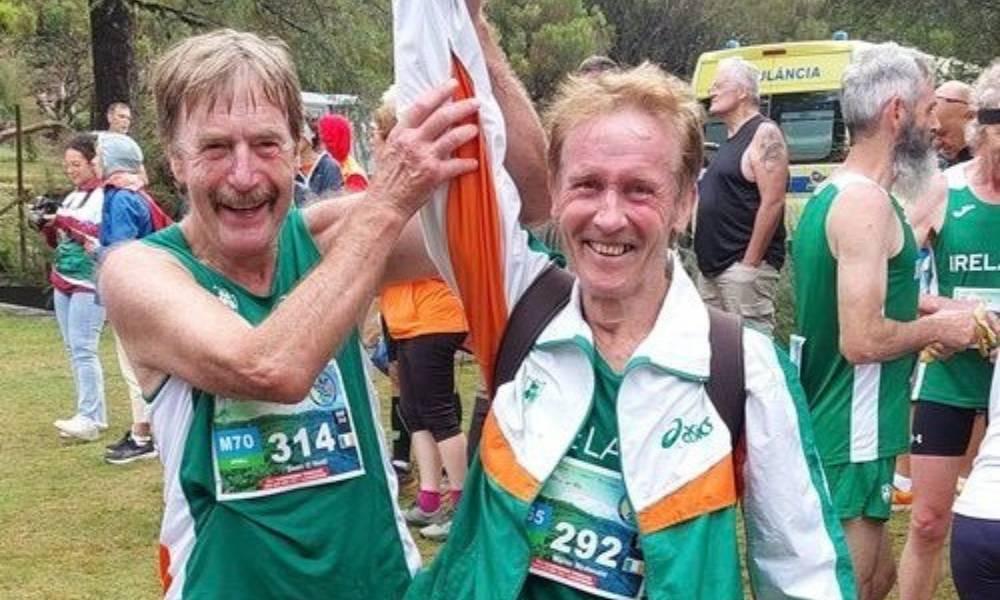 MOUNTAIN RUNNING
Dee Collins of Ennis Track Club proved the star of the Irish team at the World Masters Mountain Running Championships in Madeira.
In the 9.2m uphill race on Friday (September 15), the opening day of competition, Collins finished first in the W35 age group with a time of 57 mins 58 secs and also took team gold, backed up by Elaine Langley 4th and Marina Quinlan fifth. On Sunday, Collins finished third overall and first W35 in the long distance 32.4km race, also taking team silver along with Lisa Byrne eighth and Karen Crean ninth.
On day 1, in the W40 age group, Kealey Tideswell of Clonmel AC had finished second W40 in 54 mins 2 secs and, with Sarah Whelan ninth and Paula Walsh, won team gold. The W45 team of Sharon Woods fifth, Karen Crean seventh and Annemarie Kenny also took gold, while the W50 team took silver.
Star of the men's team was Martin McDonald of Ballyroan Abbeyleix and District AC who retained his M65 world title in the uphill 9.2km race. McDonald took the lead with a little over 3km to go and, when he finished in 55 mins 26 secs, had a comfortable gap of 27 seconds back to Peter Flunger of Austria.
Backed up by Gerard Down and Jim St John, McDonald also led Ireland to team bronze.
In the women's team competitions, Ireland won the W35, W40, and W40 titles. Other good runs came from Ian Conway of Raheny Shamrock AC second M40 and Philip Goss second M35. Goss, Simon Nolan, and Edward Connor were M35 team winners, as was the M40 team of Conway, Brian Furey,  and Kevin Looby. In the M50 category, the team of Des Kennedy, Turlough Conway, and Graham Bushe finished second on countback behind Spain., while the M70 team of Matt Alexander, Sean O'Neill, and Willy Brown finished third.
There was more gold for Ireland in the M35 long distance 32.4km two days later, with Edward Connor finishing fifth overall and first M35.
Locally, Shane Lynch and Adam Cunningham were the winners of the elite 55km class at the Mourne Mountain Marathon (Saturday September 16- Sunday September 17). Their time for the two-day navigational challenge, which includes an overnight camp, was 8 hrs 5 mins 21 secs.
Billy Vokes and Ben Windsor were second in 9:45.54 with Billy Reed and Paul Mahon third and first veteran team in 11:51.18. First mixed team was Pippa Dakin and Don Dakin in 12:49. The first women's team in the B class (45km) were Clodagh Moran and Emer Perkins in 11:21.31. Only seventeen of the thirty-four teams entered finished in this class. C and D class courses were also well supported.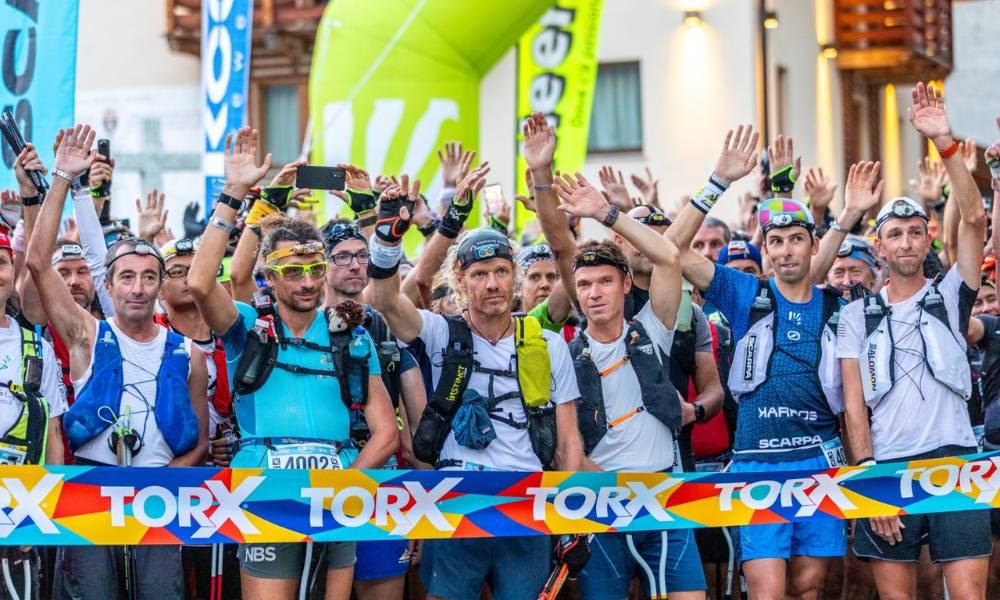 ULTRA
Finishing sixth in a special 460 km race at the annual Tor des Géants in the Italian Alps from September 10-16 was Paul Tierney, the ex-Cork footballer, who turned to long-distance mountain running when he retired.
Tuerney, now based in the English Lake District, completed this grueling endurance test in 135 hours 22 mins 37 secs. In 2017, Tierney had finished 25th in the 330 km version of the race in a rime of 99 hours.
Also invited to compete in the invitation-only challenge was Eoin Keith, also from Cork, but based in Dublin. Keith finished 38th in 169 hours and 33 seconds. The start and finish of the race was in Courmayeur, Valle d'Aosta.