BERLIN MARATHON

The very popular flat and fast Berlin Marathon was held on Sunday, September 24 in the capital of Germany. It is the latest marathon of the World Marathon Majors. Barry Hartnett made the trip to compete in it and had a fantastic performance to finish in a very fast time of 2:35:35.
THE 2 JOHNNIES SOUTH TIPPERARY WOMENS 8K MINI MARATHON

The 2 Johnnies South Tipperary Women's 8k Mini Marathon was held on Sunday, September 24 on a rainy day. That didn't dampen the spirits of the runners and a great day was had by all. Dymphna Ryan continued her fine running streak to win the race in 28:09. Next, we had 9th Emily Leahy 36:57 and was 3rd O40, 47th Claire Ryan 43:57, 54th Caitriona Armstrong 43:57, 62nd Marian Breen 44:54, 104th Sara McGlinchey 47:51 and 106th Aine Hayes 48:04.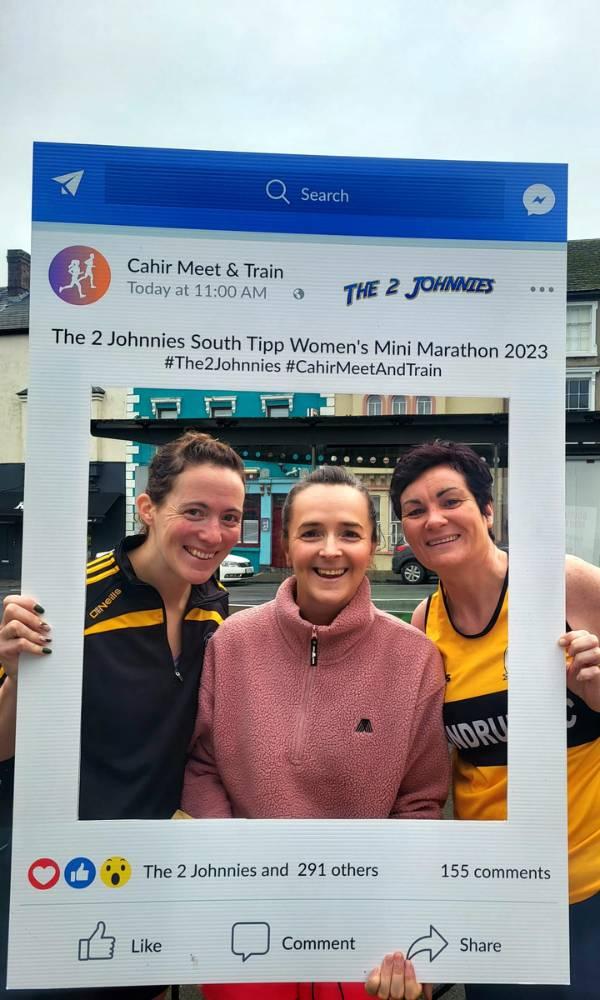 GLEN OF AHERLOW - TRAIL HALF MARATHON

The Trail Half Marathon was held in the Glen of Aberlour on Saturday, September 23. We had 4 athletes take on the 21km of trail running around the mountains of the Glen of Aherlow. Gerry O'Neill was first home for the club 1:44:44. Next, we had three of our club athletes finishing together, Catherine Fogarty 2:18:46, Karen Coughlan 2:18:47 and Mairead Julian 2:18:55.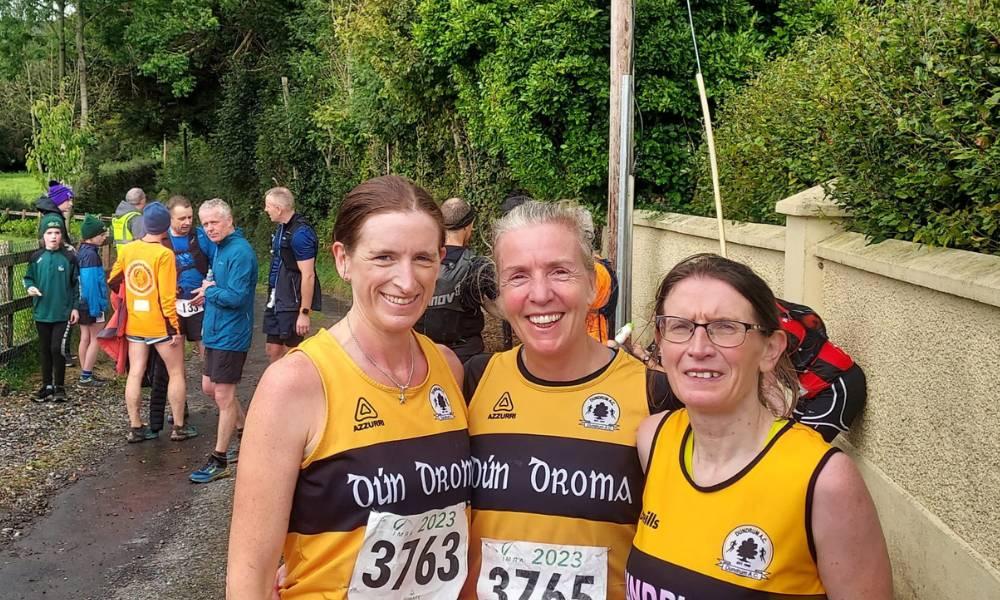 CARRAUNTOOHILL CLIMB

We had 4 club athletes recently take on a hike up the highest mountain in Ireland. Christina Fryday, Patricia Moloney, Martina Butler, and Caroline Dawdry took on the 1,039m climb up Carrauntoohill. They went up the Devil's Ladder and descended in a zig-zag on the way down. It was a first for all of them.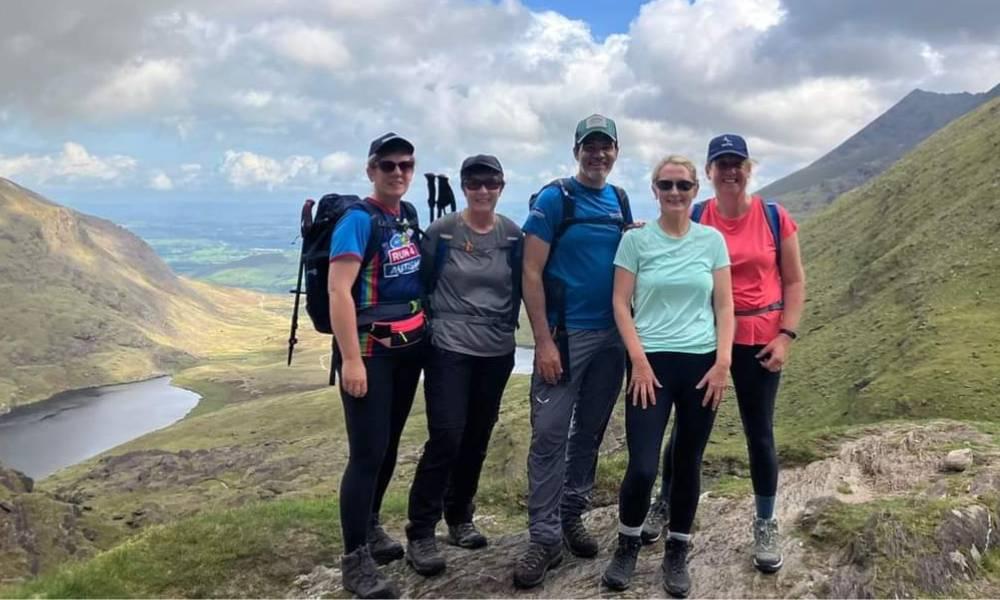 featured image: Dundrum AC women who competed on The 2 Johnnies South Tipperary 8k Women's Mini Marathon in Cahir. L-R: Johnnie B, Sara McGlinchey, Claire Ryan, Marian Breen, Emily Leahy, Dymphna Ryan, Aine Hayes, Johnnie Smacks, Caitriona Armstrong.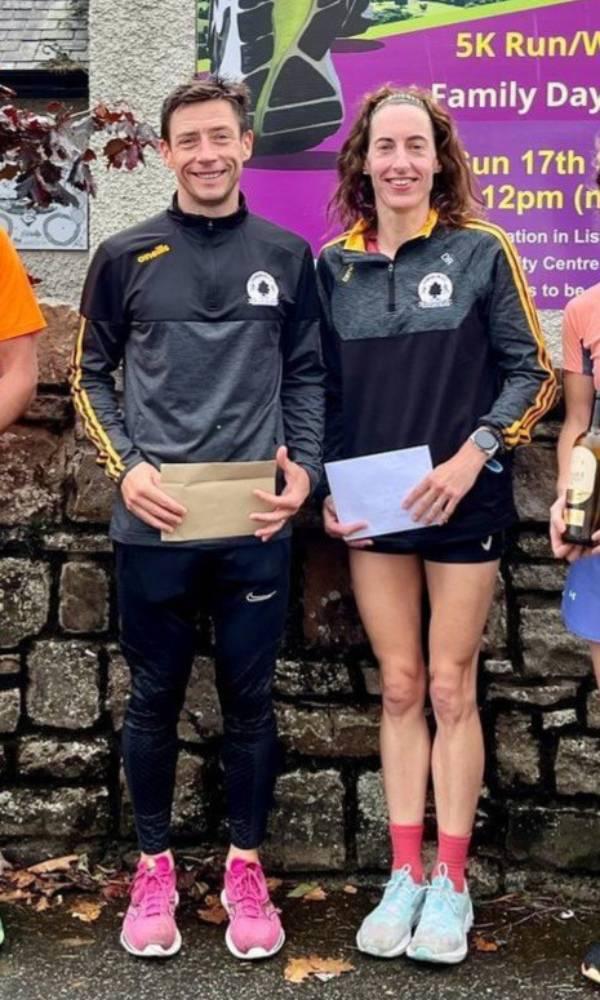 A big thank you to Laura Armstrong for the submission!