September marks International Recovery Month and the HOPE Recovery Runners annual 5k & 10k fun run returns to Dublin on the 16th. In preparation for this, Run Republic had a chat with Irene of HOPE to talk about the origins of the event and more!
HOPE is a community addiction project in Dublin's North inner city, and they work with people who are in recovery from addiction and "try to give them a leg up and lift them". Irene explains that "addiction is physical, mental, spiritual, emotional" and she admits that the group "didn't really have a physical aspect of the program".
With this in mind, HOPE decided to improvise during the lockdown of 2020 and launched a virtual 5k run "where everybody just filmed themselves and sent it to each other". HOPE hired a running coach who worked for a few months to help everyone get ready for their 5k's as most of the participants had never completed one before. Irene believes that "there's a real need for it, especially during the pandemic, people discovered that you could do things that don't cost money, that you can just go out and do yourself".
With the success of the virtual 5k, HOPE decided to run with the idea and announced the second instalment of the event in September 2021. "We had it here in front of the whole project in the north inner city and about 60 people showed up" and Irene amusingly adds that "even though we were all exhausted and felt like we were gonna die, we kind of caught the bug then so we said let's keep going!"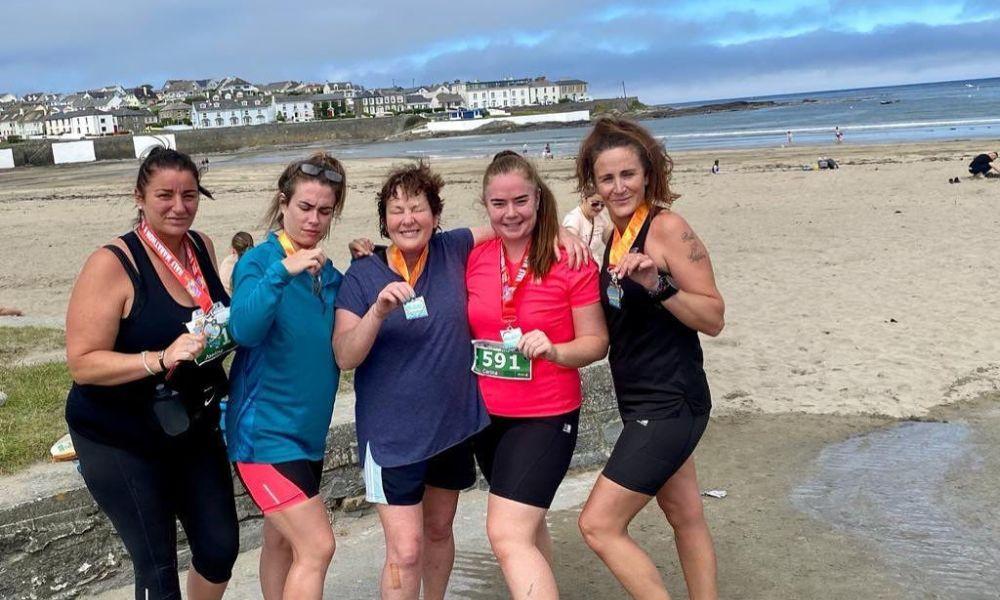 There's no doubt that they had caught the bug as in 2022 the run extended from just a 5k to a 5k, 10k, and a half marathon and Irene outlines the growth in the event as she shares that "we had 120 participants, and we had a really great atmosphere and it's all free" and added that "local businesses gave prizes and Dublin City Council funded us to buy some food and a DJ".
After the number of participants doubling between 2021 and 2022, Irene tells Run Republic that 140 people have already registered for this years run, which has reverted back to just a 5k and 10k run. "It's for International Recovery Month but it's just a celebration of positivity. It's a fun run. There is a gantry with a timer, but it's not chip and bib, it's more of a fun run".
Irene threw light on the fact that the run is "not just for people in recovery from addiction, everybody's welcome". "We have people come who have had a huge obesity problem at one point and they're recovering from that and trying to get in shape, we have people who've been recovering from cancer."
The idea behind the run is all about overcoming obstacles, setting goals and meeting challenges. The group meet twice per week, on Tuesdays and Thursdays at one o'clock, to run with a professional coach and it's free of charge.
The HOPE Recovery Runners 5k & 10k takes place on September 16th  with the 10k kicking off at noon, followed by the 5k 10-15 minutes later. The runners meet in front of the Home Monument on Buckingham Street, and you can register for the race on via HERE.