Michelle Finn of Leevale AC, who will  defend her Irish steeplechase title in Santry this weekend,   warmed up by travelling to Barcelona, Spain on Wednesday (July 5), where she finished seventh in  the women's  steeplechase in 9:41.16. Finn won her first national title in 2012 and has accumulated seven more since then, five of them in a row since 2018. Her best time of 9:29.25 was set two years ago. 
Also in Barcelona, Sophie O'Sullivan who competes in the European U23 Championships in Finland later this week, finished second in the  1500m  in 4:08.60 – just off her personal best of 4:08.06 set last May.
Christopher O'Donnell put himself top of the current 400m rankings when he ran a time of 46.36 in Carlsbad, Germany, also  on Wednesday. O'Donnell, who ran a lifetime best of 45.26 secs last year finished fourth in the race.
In Joenseu, Finland, Paul Robinson of St Coca's AC, now aged thirty-two, ran 3:41.18 for eighth place in the men's 1500m. Robinson's best of 3:35.22 dates back to 2013. He has entered the 800m at this weekend's AI Open Games in Santry. 
Around 500 athletes have entered this weekend's AI Open Games, which included an incorporates the National Combined Events Championships and also a number of national championships. Also taking place this  weekend are the Morton Games in Santry on Friday evening.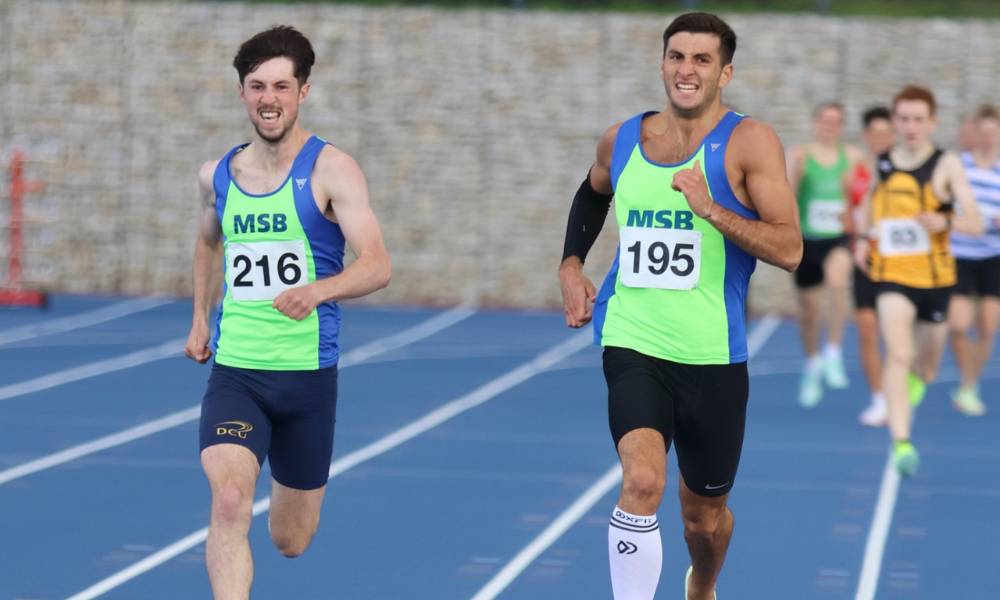 Locally, Metro St Brigid's AC clubmates Traian Rebegea  and Finn Woodger battled it out all the way to the line in the men's A grade 880m at the sixth Dublin Graded Track and Field meet held on the DSD track on Tibradden Lane on Wednesday (July 5). 
Rebegea just edged it in 1:53.30 with Woodger second  1:53.41. James Gilliland was third in 1:58.38. UCD AC's Beth Fitzpatrick won the grade A women's  800m in 2 mins 17.43 secs.
A series of 3000m races also took place  and winning men's A grade in 8:36.38 was Jack Moran of Mullingar Harriers. Louie Woodger of Metro St Brigid's AC was second in 8:45.51 and James Ledingham of Kilkenny City Harriers third in 8:46.27.
Winning a closely fought  women's A 3000m  was 21-year- old Hannah Gilliland of Annadale Striders in 9:45.14. Rachel Gibson  of North Down AC was less than a second  behind in 9:45.980 for second place with Fiona McKenna of UCD AC third in 9:47.44 and Edel Monaghan of Dublin City Harriers fourth in 9:57.2. Next graded meet is scheduled for Tallaght  on Wednesday July 19, with the final one at Santry on Wednesday August 2. 
Images at https://www.flickr.com/photos/...
OFF-ROAD
Paddy O'Leary  finished 22nd in a time of 52 mins 52 secs at the 95th Mount Marathon  in Seaward, Alaska on Tuesday, July 4.The event, first held in 1915L  is billed as the toughest 5km in the world - a gruelling 2.5km up and back on a treacherous 1,471m high mountain.