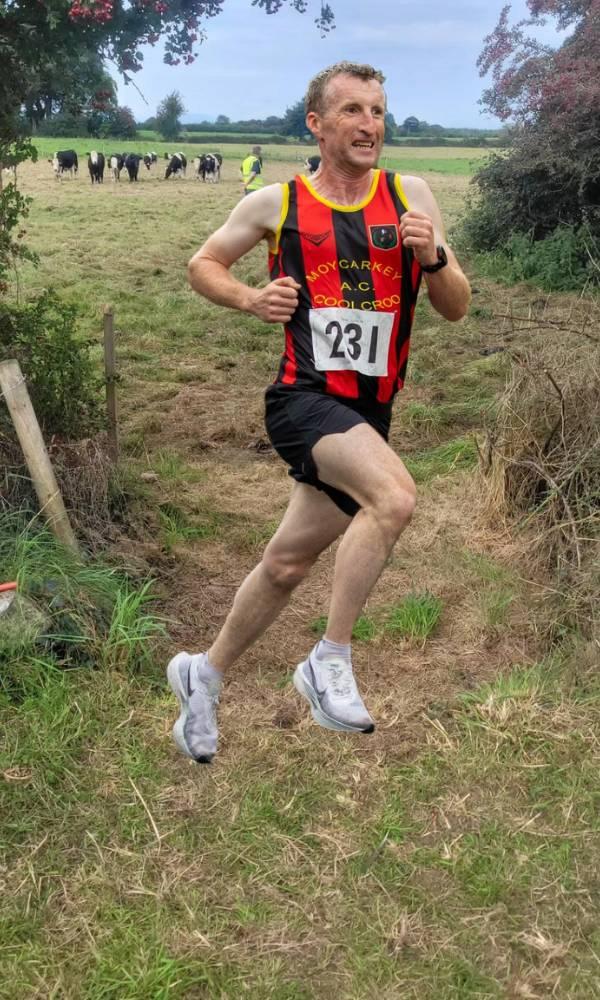 3/4 Marathon Result
This 30km race took place in Kilkenny City on Saturday the 16th of September in preparation for the Dublin Marathon in just over a month's time Conor Keating led the club home with a very good run in 5th place overall in 1hr 53mins & 55 seconds Matthew Ryan also ran very well just one place behind in 6th place in 1hr 54mins & 46 secs. Well done lads.
Clonmel Half Marathon
Well done to local man Derrick Leahy originally from the Horse & Jockey who's home from Australia for holidays who placed 4th overall in 1 hr 17mins & 37 seconds great running.
Moyne AC Open Cross Country
Paddy Cummins flying the flag for the club who ran a valiant race in Moyne on Sunday September 17th leading for the majority of the race and just getting pipped with 200m to go by Tom Lupton of Offaly club Ballyskenach AC, Well done Paddy.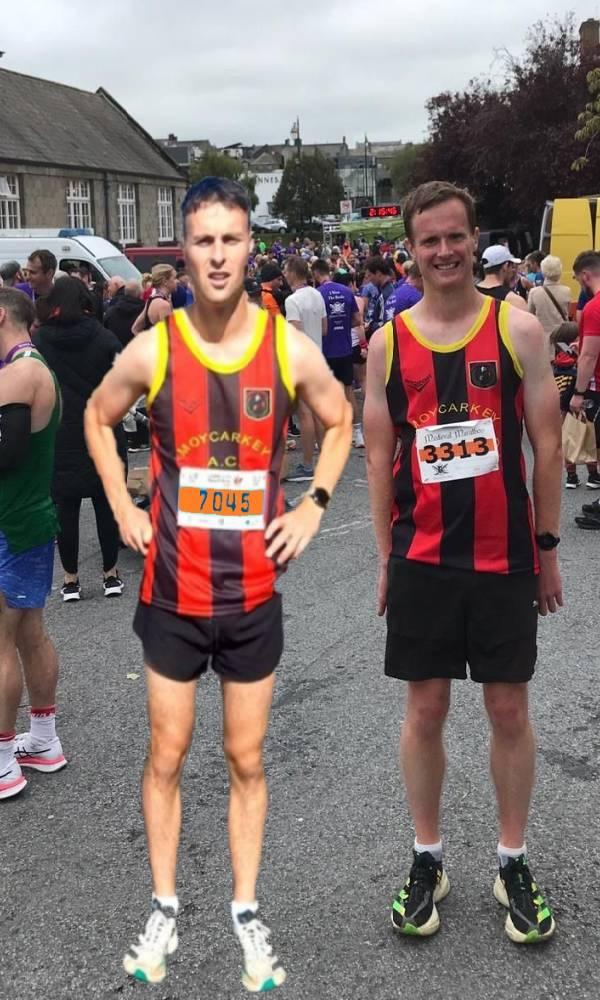 Juvenile Cross Country

Training has returned and continues (weather permitting) Each Tuesday & Thursday from 7pm to 8pm at our club field in Littleton, New members are Welcome. It will be good preparation for the County Primary Schools which is scheduled for Thurles Crokes on Wednesday, September 27th and the County Novice & Even Ages XC which is taking place in Galbally on Sunday October 1st.
Coaching Workshops
If any of our adult members are interested in getting involved with coaching or Learning more about Athletics There are numerous Athletics Ireland workshops available which range from Athletics Leader, to Levels 1, 2 & 3, or General workshops which introduce you to the various disciplines if anyone is interested please get in contact payment will be provided by the club. To browse any upcoming courses please follow this link https://www.athleticsireland.ie/coaching/fixtures
Thank you for Moycarkey Coolcroo for the submission!