Anna Gardiner returned to running around a year ago and the young athlete has seen a string of successes including Irish Schools and age group titles on the track and in cross country. She belongs to the East Down AC club in Northern Ireland and is coached by Peter Morgan.
She began her running when very young, tagging along when her older sister and dad went to races and she would sometimes join in with their training. Motivated in part by her sister's success, Anna was keen to join in and signed up for her club when she was about 7 years old but she admits that she never really took it seriously until she was in secondary school.
She has always loved cross country and 5K road races and has only recently realised how successful she can be on the track.
In 2023 she ran 9:39 for 3,000m at the Belfast Irish Milers' meet which was the qualification standard for the Commonwealth Youth Games. Over the same distance she won the Irish Schools senior girls race.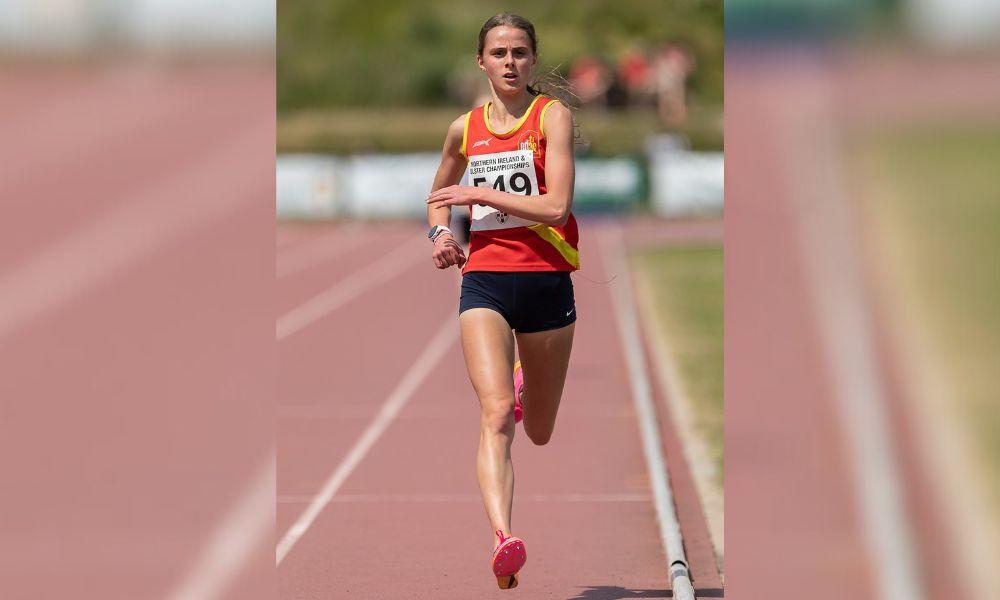 Since her return, Anna has really been enjoying her running and that has helped her work hard without it seeming like a chore. She also is very determined and dedicated and also puts her success down to a strong support team around her, including her coach, family and club.
Unusually, Anna does a lot of her longer runs alone. She does also like having someone to train alongside who can push her on.
Anna's grandad used to run cross country when in the army, so the sport definitely runs in the family.
Now with the track season over, Anna will be concentrating on building her endurance levels for the upcoming cross country season and sorting out her university study plans.
But don't be surprised to see her name appearing at the top of local race results as this is one young woman who really loves to run.